BLACK BOX
Anja Dornieden & Juan David Gonzalez Monroy The Masked Monkeys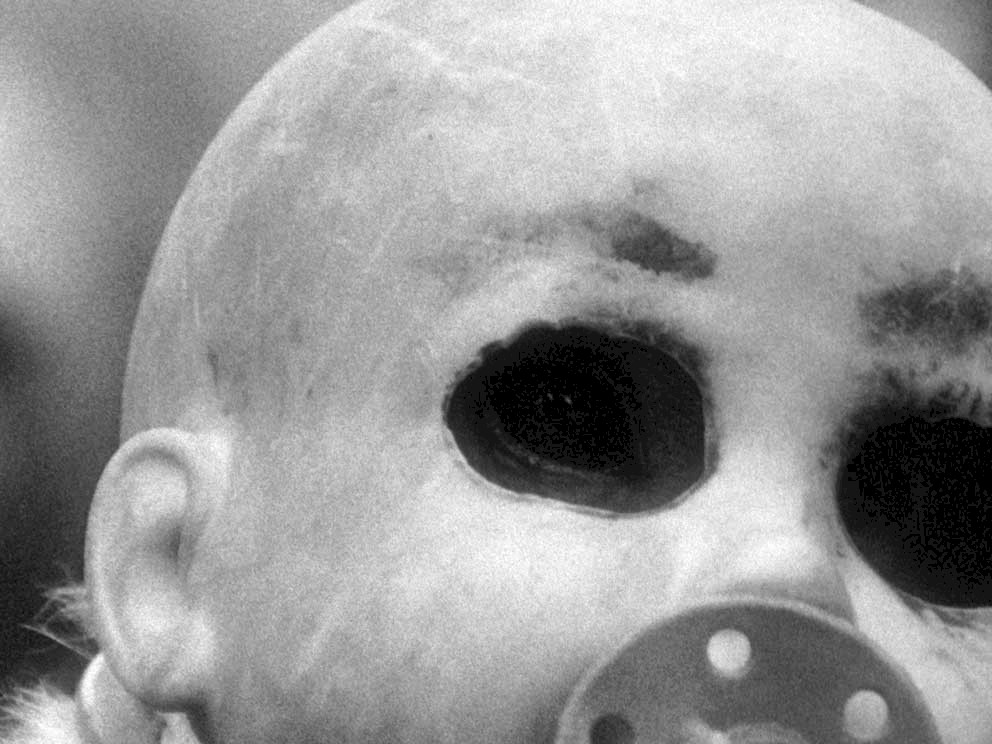 looped screening
WE 28.10.2015 12:00 - 22:00
TH 29.10.2015 12:00 - 22:00
FR 30.10.2015 12:00 - 22:00
SA 31.10.2015 12:00 - 22:00
In this poignant video essay, Anja Dornieden and Juan David Gonzalez Monroy turn their attention to the Indonesian 'wayang topeng', the masked arts.
This form of expression is thousands of years old and is said to have arisen from tribal death rites in which masked dancers were considered the interpreters of the gods.
In the lowest rungs of Javanese society, these rituals manifest themselves in a unique, but at the same time cruel fashion. Small, masked macaque monkeys, undergoing a gruelling training process in captivity to walk upright, adopt the role of the dancers. Dornieden and Monroy consider this custom to be an allegory for social hierarchies, as expressed by the properties attributed to the monkey god Hanuman. In street theatre plays, he will typically behave like a lord and master who teaches societal norms to the audience.
The performance of the masked monkeys is re-interpreted in this spiritual light as a striving for respect and success, for a noble and honourable position.
2015, 16mm, 30 min, black & white, sound
EN spoken
Directed and shot by: Anja Dornieden and Juan David González Monroy
Editing: Anja Dornieden and Juan David González Monroy
Written by: Anja Dornieden and Juan David González Monroy (based on Hill's Manual of Social and Business Forms by Thomas E. Hill)
Voice-over: Miranda Roszkowski Production: OJOBOCA GbR Funding provided by: Bundeskulturministerium, Institut für Auslandsbeziehungen, Künstlerinnenförderung – Senat Berlin
You might also like: