BLACK BOX
Johann Arens Marte e Venere - A Hand Held Monument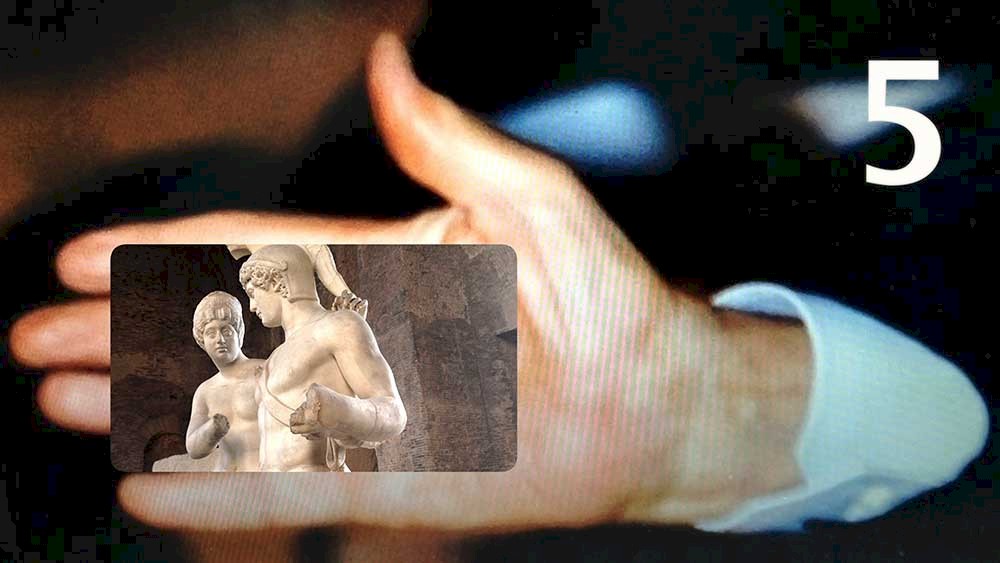 looped screening
FR 05.02.2016 19:00
SA 06.02.2016 12:00 - 22:00
WE 10.02.2016 12:00 - 22:00
TH 11.02.2016 12:00 - 22:00
FR 12.02.2016 12:00 - 22:00
SA 13.02.2016 12:00 - 22:00
WE 10.02.2016 20:00 introduction
This film catches people in the act of photographing and touching statues in a museum. We look at people looking at works of art, through their smartphones or the lenses of their compact cameras.
The object of their gaze is a classic statue of Venus and Mars, which had been temporarily restored in 2009 on the demand of the former Italian prime minister for display in Palazzo Chigi.
The statute itself has meanwhile been de-restored and returned to the Museum of Roman History, where the amputated hands, fingers and genitals are also kept. Arens (DE) toys with different media and image formats, with which he creates layers on top of one another. He draws our attention to the work of art, its reproduction and the different layers and ways of reproducing.
DE, 2013, 10 min
language no problem
► Special thanks to LUX, the UK agency for the support and promotion of artists' moving image
► On Wednesday February 10th at 8 pm, we organise a collective viewing moment. We introduce the film and provide food. Feet under the table, eyes on the screen.
You might also like: