BLACK BOX
ERKKA NISSINEN & NATHANIEL MELLORS The Aalto Natives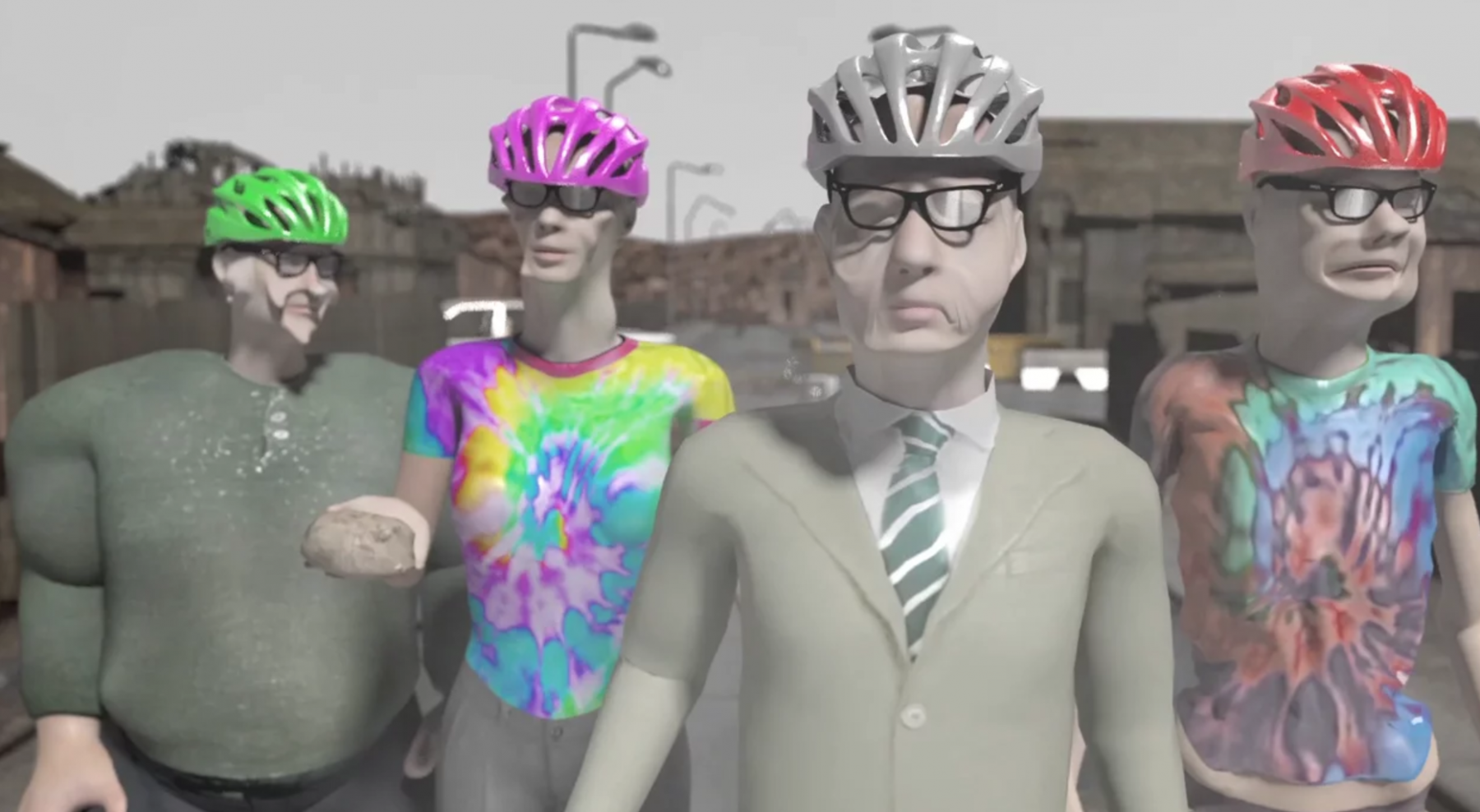 looped screening
WE 14.03.2018 12:00 - 22:00
TH 15.03.2018 12:00 - 22:00
FR 16.03.2018 12:00 - 22:00
SA 17.03.2018 12:00 - 22:00
Absurdist satire on the origins of (Finnish) culture, told by a kooky ensemble of animatronics.
Artist duo Nathaniel Mellors (UK) and Erkka Nissinen (FI) met at the Rijksacademie in Amsterdam. In The Aalto Natives, they have created an absurdist, satirical story about two messianic figures: the intuitive and intelligent Geb (a giant talking egg), and his naïve and rational son Atum (a talking cardboard box).
The Aalto Natives explores such themes as the invention of the nation state and the origins of culture by way of absurdist satire. Dressing intellectual ambitions in deceivingly comical gear, the work addresses the complex challenges that our globalized world faces today, including neoconservative nationalism, intolerance and class polarization.
The video's highly positive reception at the Finnish Pavilion at the Venice Biennale should convince you to head up to our Black Box!
in loop 12:00 - 22:00
UK/FI, 2017, 53' 3"
Courtesy of the artists and the box, Los Angeles
You might also like: