BLACK BOX
KORAKRIT ARUNANONDCHAI Painting with history in a room filled with people with funny names 3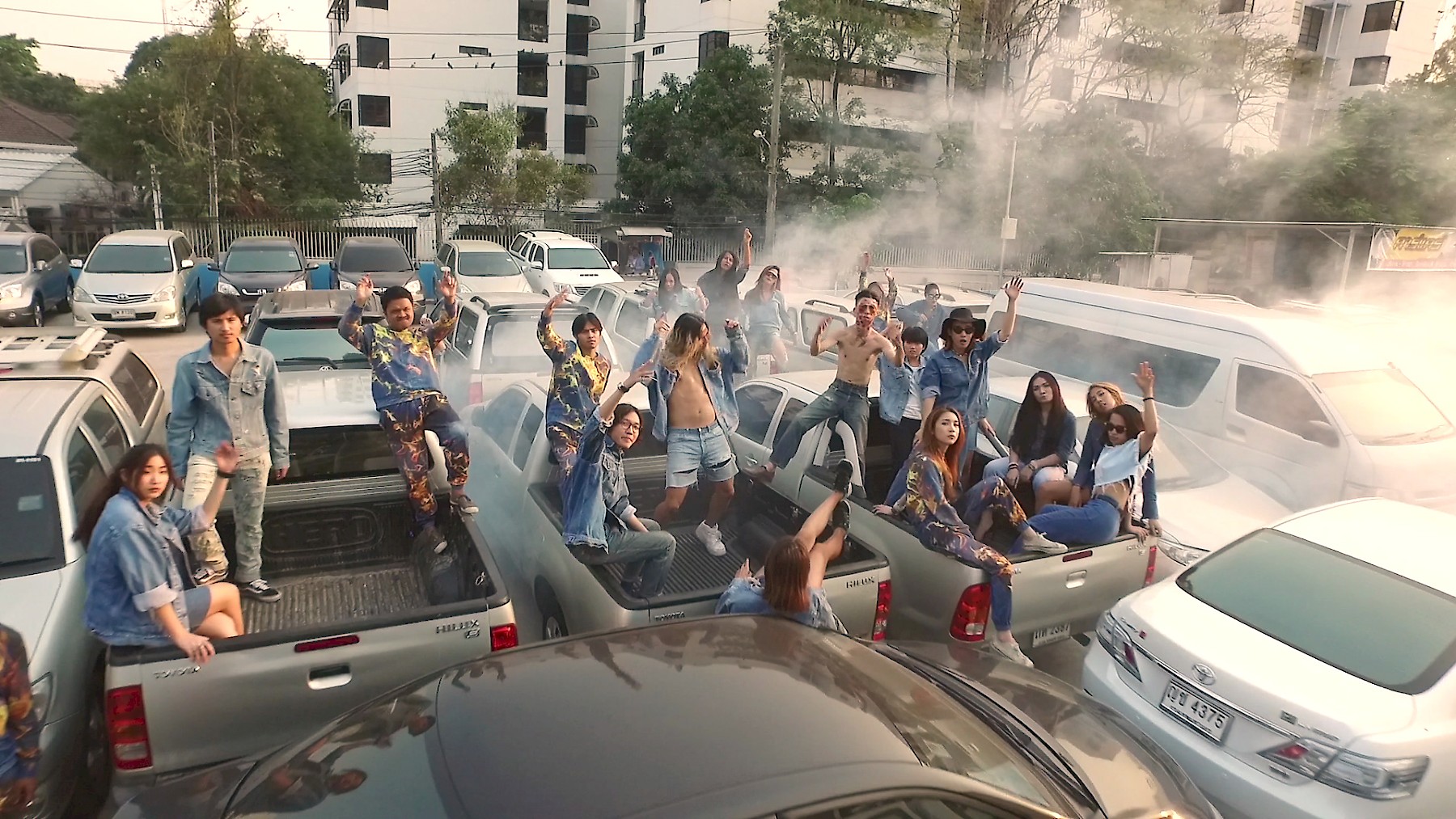 looped screening
WE 11.04.2018 12:00 - 22:00
TH 12.04.2018 12:00 - 22:00
FR 13.04.2018 12:00 - 22:00
SA 14.04.2018 12:00 - 22:00
The artist himself performing as the fictional character of a young Thai denim painter called Chantri.
Painting with history in a room filled with people with funny names 3 is the epilogue to a series of works created during the past four years, about the making of a painter. In a world where reality and fiction merge, the constructed image of Korakrit Arunanondscha as an artist, the social realities of present-day Thailand and the phenomenon of globalization are all mixed together. The artist calls this work, which consists of an installation and a video, 'a memory palace'. In our Black Box we present only the video: The Spirit.
In The Spirit, the artist converses with Chantri, the invisible main character of the trilogy and the incarnation of the audience and Korakrit Arunanondchai's consciousness, voiced by Chutatip Arunanondchai.
Korakrit Arunanondchai looks to Thailand's Buddhist and Animist context, as well as to popular culture, geopolitics and technology, to question what it means to be an artist today, while celebrating (technological) connectivity, the merging of art and life, fantasy and reality, science and the incorporeal.
"Chantri, I think I finish my final painting, will you come to see it?"
in loop 12:00 - 22:00
US/FR/TH, 2015, 24'
Director of photography Alex Gvojic ⎢ Camera/Assistant Director Rory Mulhere ⎢ Music Harry Bornstein ⎢ Sound Mastering Aaron David Ross ⎢ Produced by Suchada Suwannasorn ⎢ Co-Producer Akapol Sudasna ⎢ 2nd Assistant Director Suwikorn Nimaon, Matt Taber ⎢ Camera Assistant Thapphawut Parinyapariwat ⎢ Production Manager Vorrawat Boonyapornvorrapat ⎢ Art and Props Eknaree Jainam ⎢ Costume Designer Kamonpan Pakpised ⎢ Assistant to Costume Designer Munyapa Waenpetch ⎢ Still Photographer Chut Janthachotibutr ⎢ Text editing and inspitation Coco Young
You might also like: