BLACK BOX
Anja Dornieden & Juan David Gonzalez Monroy The Masked Monkeys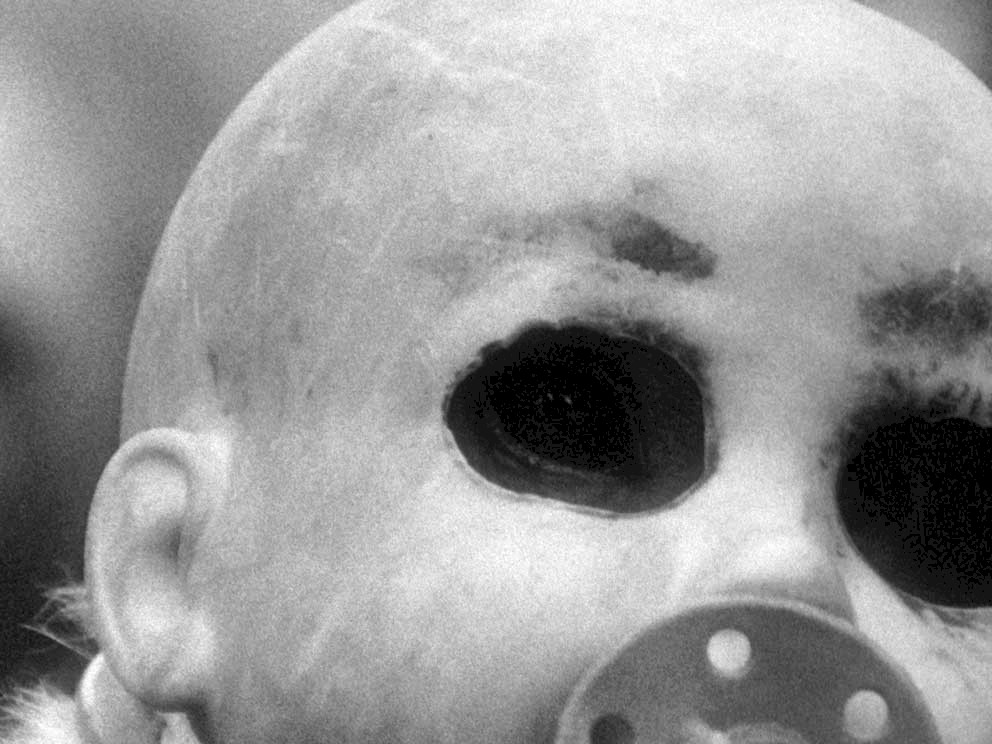 looped screening
WE 28.10.2015 12:00 - 22:00
TH 29.10.2015 12:00 - 22:00
FR 30.10.2015 12:00 - 22:00
SA 31.10.2015 12:00 - 22:00
In this poignant video essay, Anja Dornieden and Juan David Gonzalez Monroy turn their attention to the Indonesian 'wayang topeng', the masked arts.
Dans les bidonvilles de Java, ces rituels se manifestent de manière à la fois unique et cruelle. De petits macaques masqués, dressés brutalement en captivité pour apprendre à marcher sur deux pattes, adoptent le rôle des danseurs. Dornieden et Monroy voient dans cette coutume une allégorie des hiérarchies sociales, appuyant leur analyse sur les attributs prêtés au dieu-singe Hanumân. Dans le théâtre de rue, ce dieu est généralement représenté comme seigneur et maître dispensant au public les normes sociales.
La performance des singes masqués est réinterprétée spirituellement comme une aspiration au respect et à la réussite, pour l'acquisition d'un statut noble et honorable.

2015, 16mm, 30 min, black & white, sound
EN spoken
Directed and shot by: Anja Dornieden and Juan David González Monroy
Editing: Anja Dornieden and Juan David González Monroy
Written by: Anja Dornieden and Juan David González Monroy (based on Hill's Manual of Social and Business Forms by Thomas E. Hill)
Voice-over: Miranda Roszkowski Production: OJOBOCA GbR Funding provided by: Bundeskulturministerium, Institut für Auslandsbeziehungen, Künstlerinnenförderung – Senat Berlin
You might also like: