BLACK BOX
MARIO PFEIFER Corpo Fechado
MARIO PFEIFER Corpo Fechado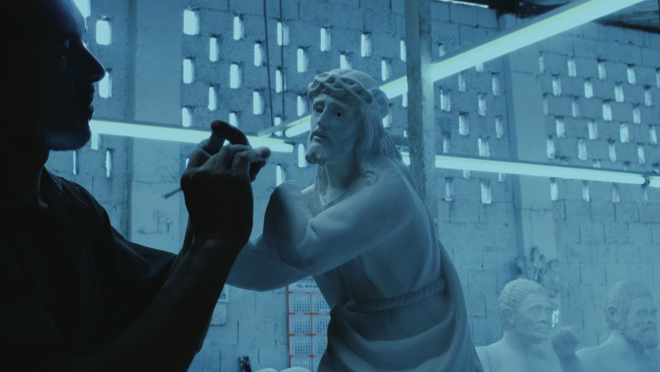 looped screening
21 MAR — 24 MAR 2018
A healer with extraterrestrial powers, a religious 'Candomblé' leader, and a writer of a post-religious manifesto are testing our faith.
Corpo Fechado attempts to visualize the thought process of a spiritual leader or guide. The film does not try to document how a spiritual or religious practice might appear, but how mental and physical space connect to the essential questions of the global society: How do we deal with violence, racism, corruption and diseases? How can a society heal from the atrocities and inequalities it causes, from natural disasters and societal diseases generated by humans?
Corps Fechado does not portray individual practitioners per se, but their ideas, beliefs and discourses. The film therefore tries to seek understanding on how – in a non-hierarchical and non-orthodox way – faith can help a global society improve on its failures.
in loop 12:00 - 22:00
DE, 2017, 35'
You might also like: