BLACK BOX
Ericka Beckman You The Better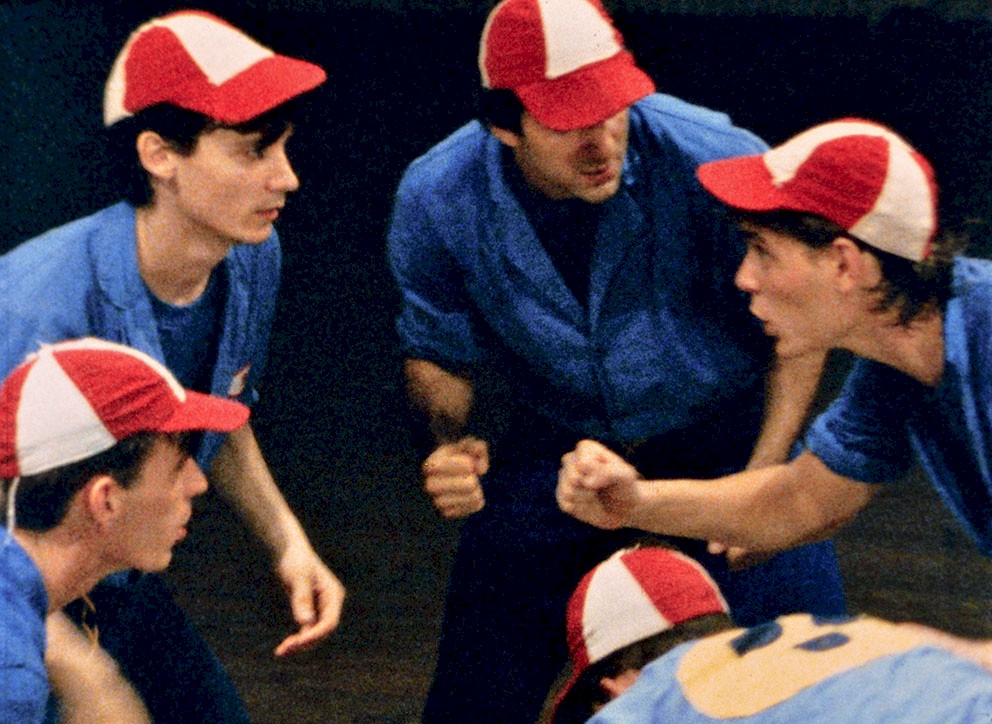 looped screening
WE 30.11.2016 12:00 - 22:00
TH 01.12.2016 12:00 - 22:00
FR 02.12.2016 12:00 - 22:00
SA 03.12.2016 12:00 - 22:00
WE 14.12.2016 12:00 - 22:00
TH 15.12.2016 12:00 - 22:00
FR 16.12.2016 12:00 - 22:00
SA 17.12.2016 12:00 - 22:00
À travers sa dimension ludique, You The Better soulève des questions sociales sensibles avec ingéniosité. Avec un clin d'œil éminemment ironique, le « jeu » met en scène la société comme une loterie capricieuse. Vous avez intérêt à gagner !
Une poignée d'hommes en costumes bleus — chaussettes de sport bien relevées et têtes recouvertes d'une casquette rouge et blanche — se renvoient des balles jaunes. Ce sont les joueurs d'un jeu dont les règles changent constamment; pour le gagner, ils doivent donc constamment changer de stratégie. Si la victoire deThe House semble toujours être le but ultime, un arbitraire impitoyable rend la partie presque impossible. La chance mine-t-elle la compétence ? Tout est-il question de hasard ?
La programmation de la Blackbox ne comprend généralement que des films récents, mais pour You The Better, tourné en caméra 16mm en 1983, nous faisons volontiers une exception.
Ericka Beckman is not a new face: in recent decades, her work has been seen at numerous festivals and museums (Museum of American Art, NY, the Whitney Museum of American Art and several international biennial exhibitions).
US / 1983 / 32'
You might also like: