Tashweesh festival
Parvin Saljoughi Temporarily Closed
performance
Parvin Saljoughi Temporarily Closed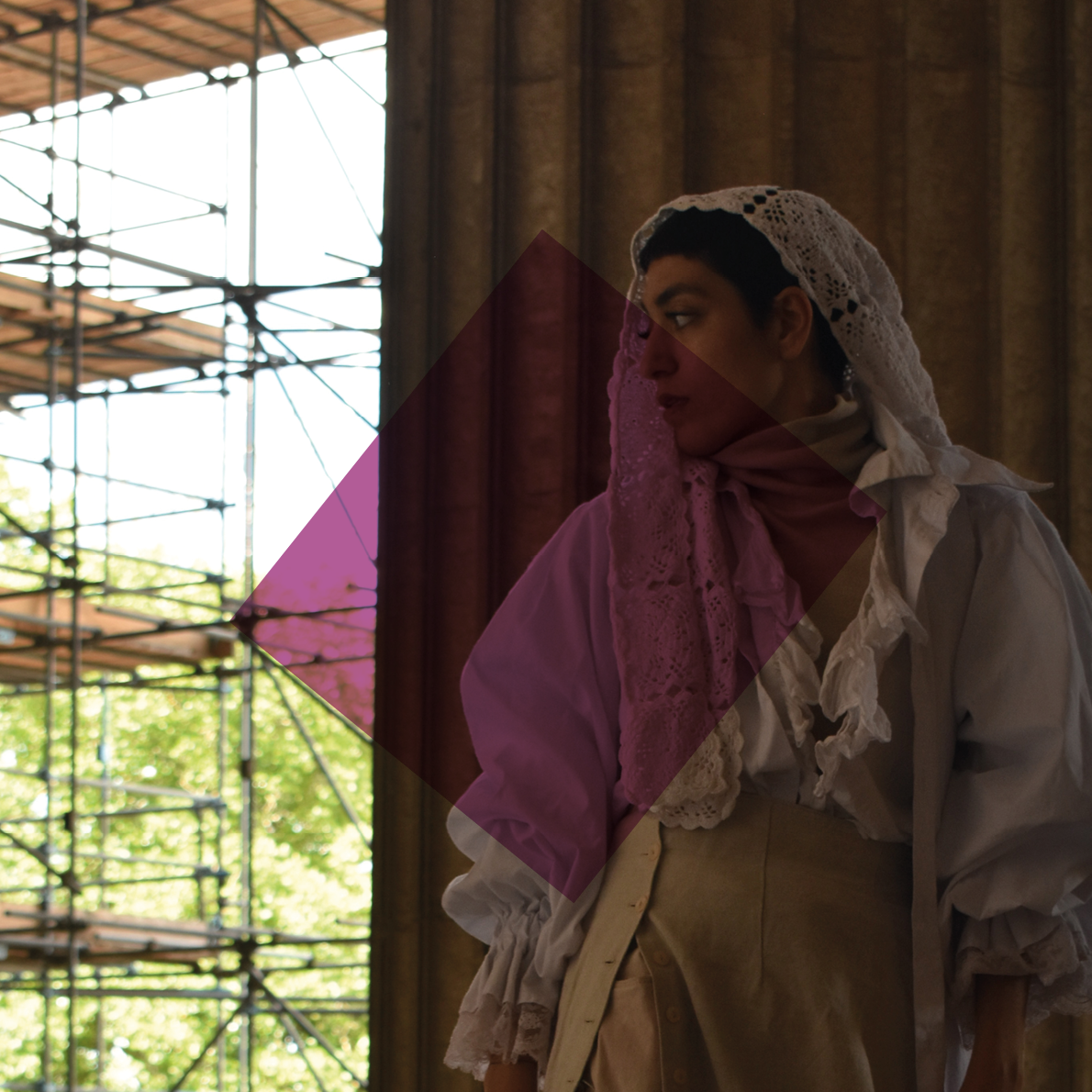 TASHWEESH FESTIVAL
dance
TH 06.10.2022 19:00
What does it mean to be displaced and what is its impact on one's body and memory?
As Aleksander Hemon states: "I do have a sense of displacement as constant instability - the uninterrupted existence of everything that I love and care about is not guaranteed at all. I wait for catastrophes."
Temporary Closed is an experimental choreography aiming at embodiment and visualization of displacement narratives. The focus of this piece is the subjective experience of displaced people and their inconstancy in both time and space.
Dealing profoundly with the theme of loss and absence in memory that addresses such topics of placelessness, provisional life and precariousness as well as dreams, hopes and mirages of imagined utopias. Sheds light on reconsidering the notion of temporality and lack of permanence.
In this piece, Parvin Saljoughi engages the audience with her understanding of displacement in relation to her life experience:
Trees have roots, not me.
I wish to have wings grow on me.
approx. 35 minutes
Parvin Saljoughi is an independent artist who lives and works in Brussels and is active in the field of experimental choreography, dance, performance and theater. Her work is based on movement research, the political body, imagination, and investigations in power, security, and visibility in society. She is currently completing a Masters of Choreography at Institut Supérieur des Arts et des Chorégraphies (ISAC) – Académie Royale des Beaux-Arts de Bruxelles. Before that, she studied graphics and graduated from the University of Applied Science in Tehran. She has been active in Tehran's performance scene since 2010. She has undertaken an internship with Damaged Goods/Meg Stuart, and is about to become a resident at PACT-Zollverein.

By and with Parvin Saljoughi
Scriptwriter: Ehsan Fardjadniya
Musical dramaturg: Fleur Khani
Costume designer: Jon Boy
Dramaturgical support: Elisa Liepsch
Commissioned and produced by Beursschouwburg in the frame of Tashweesh festival
You might also like: