Tashweesh festival
Rima Najdi I Grew an Alien Inside of Me
performance
Rima Najdi I Grew an Alien Inside of Me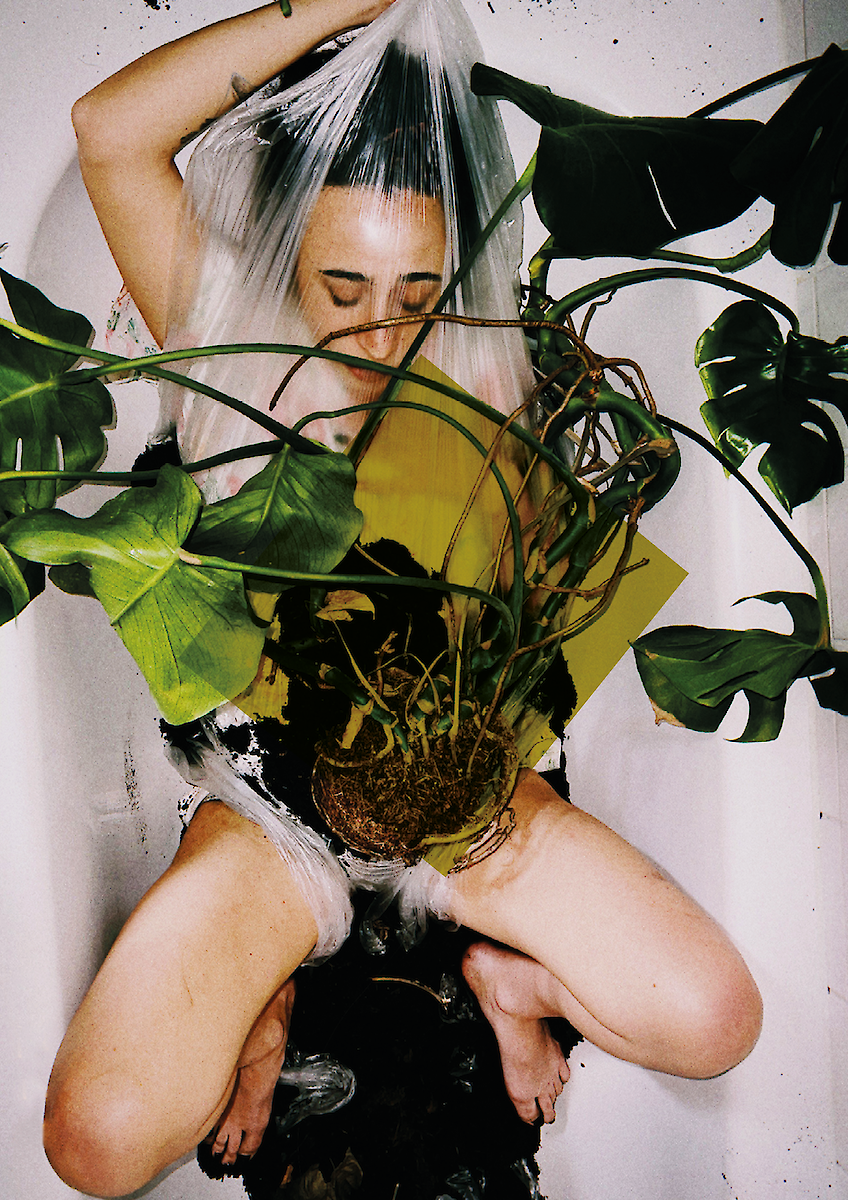 TASHWEESH FESTIVAL
performance
WE 28.09.2022 20:30
TH 29.09.2022 19:00
TH 29.09.2022 20:30
A meditation on two of the most powerful human experiences – birth and revolution.
In this multi-media performance, Rima Najdi explores birth and revolution in tandem. Drawing from the remembered, felt experiences of mothers in labour and protesters in the street, I Grew an Alien Inside of Me asks how the body is able to subvert, circumscribe, and repurpose meanings of the event. Digitized loops play with rhythm, repetition, breath, and expectation and invite audiences to engage and interact with testimonies of giving birth and participating in protest. Far from following a linear logic or a singular ontology, the cyclical, chaotic experiences of labour and of finding and losing comrades in the street point to a different kind of clarity and vision that cannot be reduced to outcomes. The resulting choreography invites reflections on the most powerful of human experiences – those of giving birth and participating in revolution.
80 minutes
in English and Arabic
The performance uses very loud music with heavy bass sounds. Hearing protection will be provided at the entrance. A smoke machine will be used. The performance includes interaction with the audience.
Rima Najdi is an artist working at the intersection of performance, sound and choreography. She has worked in Beirut and New York before settling in Berlin. Her work occupies and (re)negotiates liminal spaces, focusing on the body's vulnerability within the politicized tropes of gender, safety, mobility and representation. By allowing space for improvisation and play, her performances challenge the in-betweens of reality and fiction, physicality and emotion, the self and the other.
https://rimanajdi.com
https://www.instagram.com/bobita.alegre/

Created by Rima Najdi
Music: Kathy Alberici
Visuals: Ana Nieves Moya
Light Designer: Carola Caggiano
Dramaturge Rayya ElZei, Elisa Liepsch
Costume Designer: Hagar Ophir
Graphic Designer: Maria Kassab
Production: Racha Najdi / Björk Margarit Roi
Outside Eye: Yalda Younes
Production: Rima Najdi
Co-production of Akademie Der Künste - Initial Programm (Berlin), L'art Rue (Tunis), Beursschouwburg (Brussels), Tanzquartier Wien (Vienna) & Goethe-Institut.
In cooperation with Sophiensæle
Supported by the Berlin Senate Department for Culture and Europe and the Fonds Darstellende Künste
With Funds from the German Federal Government Commissioner for Culture and the Media as part of #takecare
Production and touring co-funded by the Creative Europe Programme of the European Union
You might also like: