Tashweesh festival
Reclaiming Cultural Heritage in Electronic Music
music
Reclaiming Cultural Heritage in Electronic Music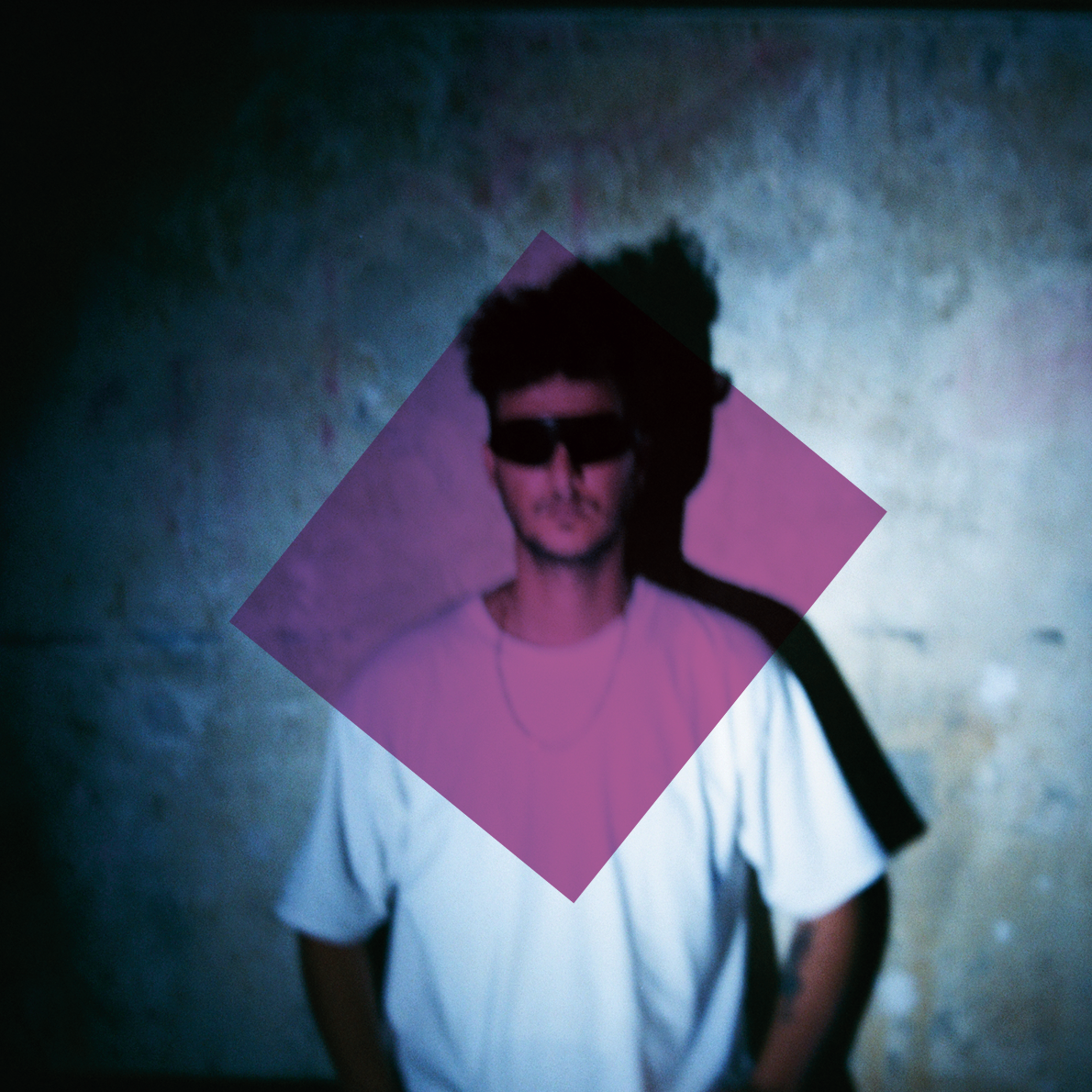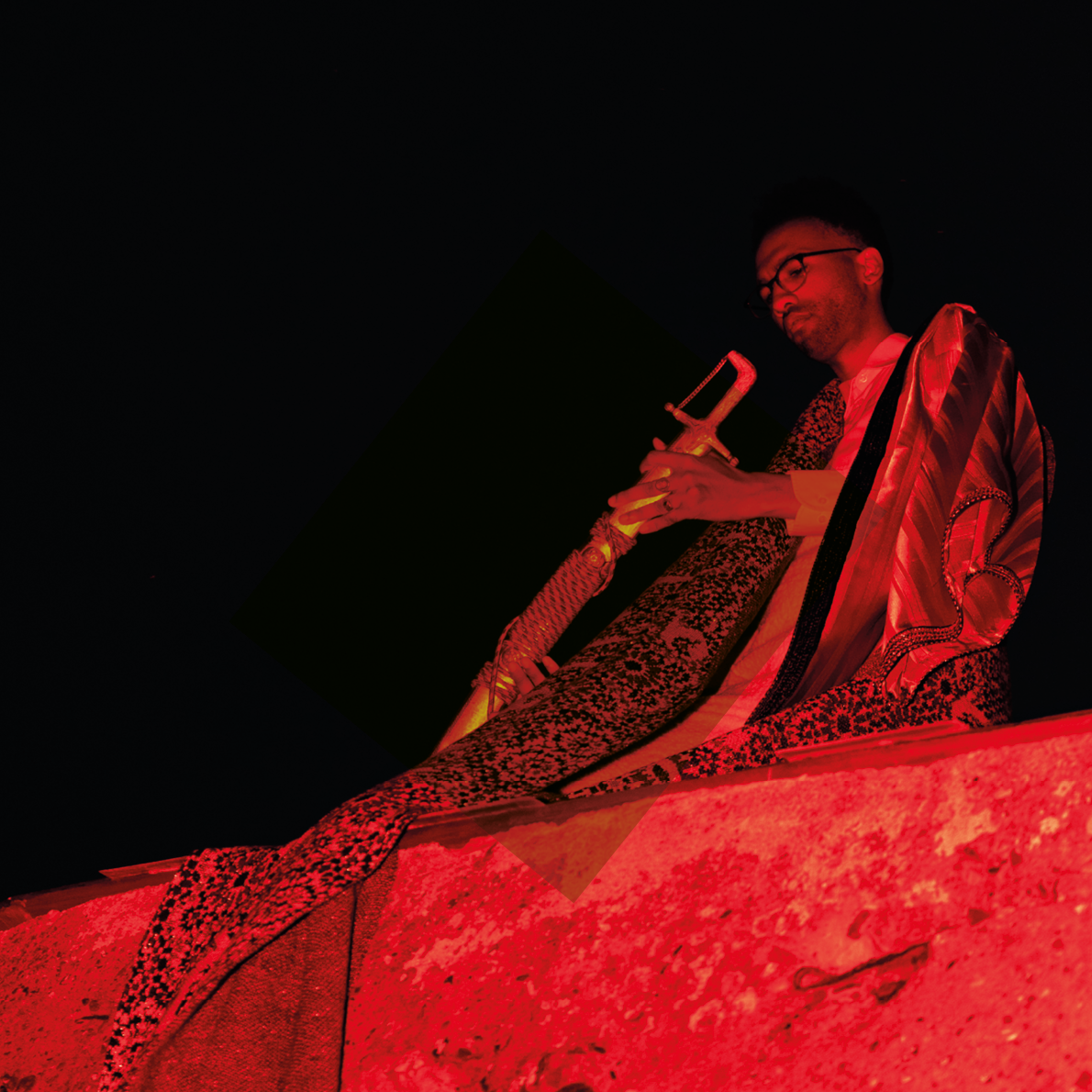 TASHWEESH FESTIVAL
workshop
SA 01.10.2022 12:00 - 18:00
w/ Cheb Runner, Salim Bayri and Youniss Ahamad.
In the first part, you will delve into the world of traditional rhythms and instruments like Bendir, Taarija, Qraqeb and Nakouss while producer Cheb Runner shows you how to recreate these sounds electronically using the Ableton software.
The second part focuses on the visual translation of the track you just produced, working with visual artist Salim Bayri to design your cover art. Interpreting your music's vibe into images, representing your cultural identity and playing with cultural references will all be addressed. You can bring any personal pictures you like (such as family photos, magazines, sketchbooks and flyers).
During the last part, sound and visuals come together, and you'll be introduced to the principles of live performance under the guidance of Youniss Ahamad. With some very simple "tools" and using your five senses, you'll learn how to design some genuine live features.
The workshops are free but only a limited number of spots are available. Sign up by filling out the reservation form. Includes drinks, snacks and a ticket to the club night.
supported by Darna
Producer Cheb Runner (real name Reda Senhaji) is a musical whirlwind rooted in Moroccan soil, exploring Western European electronic music landscapes. Nurtured by both worlds, he represents a new sound in between. With his rich database of sound recordings, he has built up a unique sample bank that he playfully mixes with digital effects supported by an extraordinary collection of synthesizers. Cheb Runner has been active in the field for more than 10 years, producing under various names. Both as a producer, composer and DJ he fuses traditional and contemporary electronic sounds; from Moroccan chaabi, spiritual sounds to eclectic disco, deep techno and Dutch gabber. He is a resident at Ghana's Oroko Radio a familiar face at Brussels finest radio station Kiosk. This fall he will release his latest EP Rai Beat Systems under the label Oddball Fantasies (Crevette Records). He is a resident at Brussels collective NotYourTechno and part of the (A)WAKE collective.
http://www.chebrunner.world/
Salim Bayri sees himself as "ambiguously in between" the cultures of Morocco and the Netherlands. He possesses a very sensitive radar for political and social situations which he denounces in a playful, original and versatile way using such media as drawings, sculptures, films, music, 'wearables' performances and texts. His sense of humor does not shy away from the dark edges of our existence. Together with his brother Tayeb, he is part of the music duo BAZOGA. After earning a BFA Arts and Design from the Escola Massana in Barcelona, Salim Bayri (b. 1992) pursued an MA in Media Art Design and Technology at the Frank Mohr Institute in Groningen, Netherlands. In 2019, he was selected for a two-year residency at the Rijksakademie van beeldende kunsten. He has been nominated for the Amsterdam Prize For Art and was awarded the Charlotte Köhler prize this year.
https://www.salimbayri.com/
Youniss Ahamad works in his own practice under the name "Youniss" where he explores identity as an artist through various art forms, mainly in music. Under Youniss he explores the boundaries of his own identity under the influence of an ever-changing world. This culminated most recently in the project "the western gaze", exposing the ways music production software such as Ableton only allows creation from a Western musical framework. Which in turn makes it difficult to melodically compose with Arabic, African, traditional South American and other influences. In 2017, under previous project "Corrupted," he developed the Audiovisual show "Delusion," a total experience where music and visual work fused into one. As a musician and producer, he works for several artists including IKRAAAN, Porcelain_ID, Simon, Shaka Shams, .... He also created music for dance performances such as BULLY by Tomas Ntamashimikiro (OPEK, KVS) and Forbidden Conversations by Danielle Flieswasser (Zinnema). Conceptually, he reflects on the audiovisual needs of several bands including KRANKk, for whom he came up with the concept "RESET" last year with Vincent Wilms for the music theater show that premiered at "De Singel" on 27/08/2021, with a follow-up at Videodroom (Vooruit/VIERNULVIER & Film fest Gent) & Bozar Brussels. The projects he is currently closely involved in include: composing and producing the "Porcelain_ID debut album", playing and developing IKRAAAN's live band, as well as (co)producing the follow-up to its debut album and visual and scenic support for the "Use Knife" new live show debuting in the fall of 2022. Youniss' own new work "White Space" will be released in spring 2023.
https://uniz.be/
You might also like: