MINE THE GAP
PIA BORG Silica
PIA BORG Silica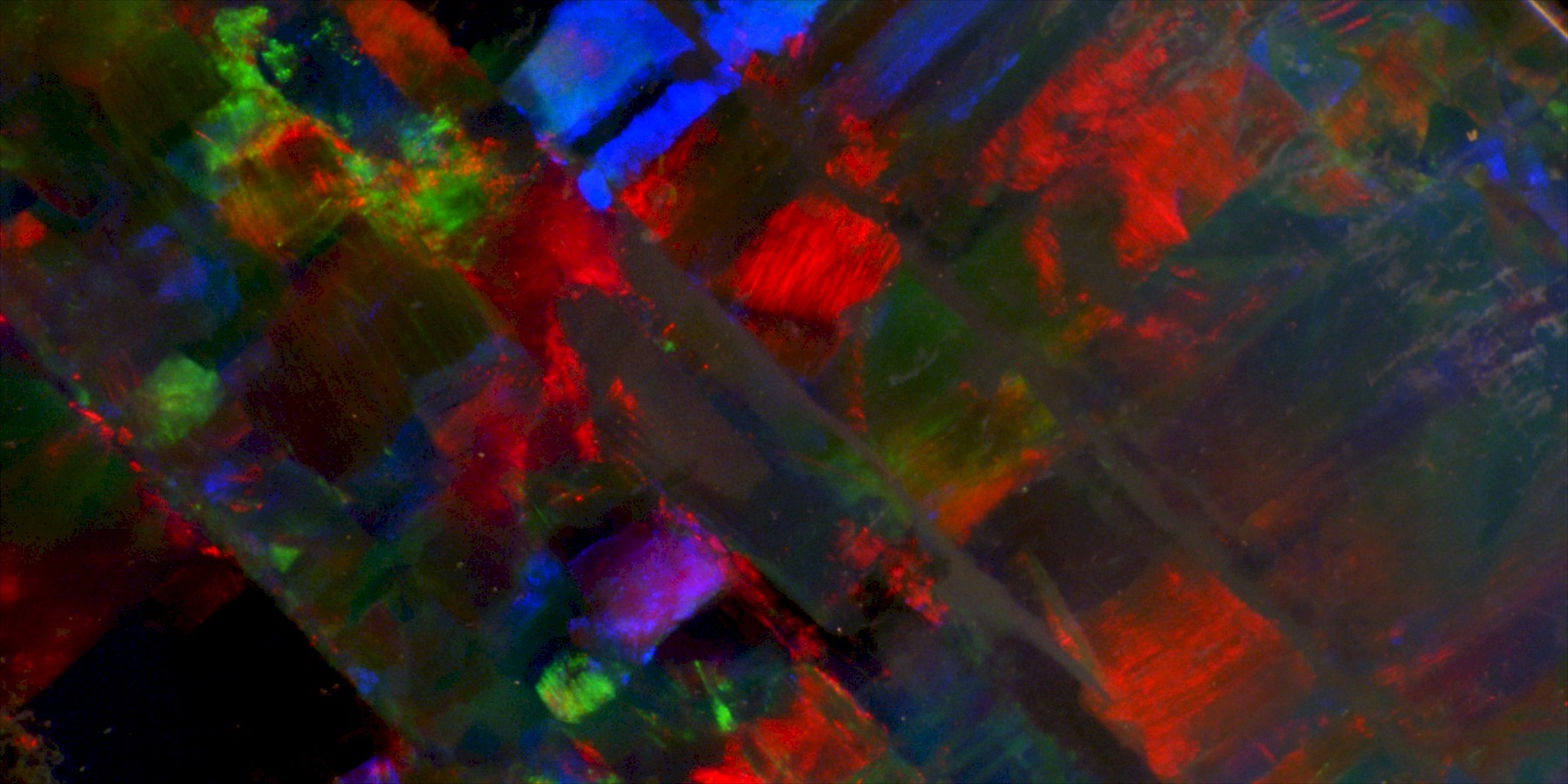 looped screening
7 FEB — 10 FEB 2018
A film location scout explores an Australian opal-mining town in this essay film laced with sci-fi.
A location scout lands in the southern Australian desert. She sets out in search of a landscape that seems unearthly – a possible film setting – and visits opal mining towns. The settlements appear largely abandoned. Thanks to exhausted mines and competition from imitation gemstones, the miners had decided to leave. What remains there are caves, houses and fake replica gems, like the detritus left behind from earlier science fiction films. They leave a fleeting trace behind in the landscape, just like those of the aboriginals during their centuries of trekking through this same landscape.
Filmmaker Pia Borg allows the real and the fabricated to course through one another in an accumulation of microscopic recordings of opals, computer-generated landscapes and filmic 35mm images.
THU 8 FEB 19:00 Introduction by Vinciane van Grotenhuis
Vinciane van Grotenhuis is the founder of GEMCONSULT. She is passionate by gems, jewellery and luxury goods. During her MA in Political Sciences, she wrote her thesis in 1992 on the subject of 'The political role of diamonds', which describes the still actual problem of conflict diamonds. She'll discuss in a brief introduction to the black box film Silica the ethical consequences of diamond mining.
in loop 12:00 - 22:00
AU/UK, 2017, 24'
Writer & Director: Pia Borg ⎢ Voice: Nicolette Krebitz ⎢ Miners: Ivan, Steve Borrett, Dale Price, Tanja Burk ⎢ Produced by: Pia Borg, Jeanette Bonds Coober Pedy Photography: John Angus Stewart ⎢ Assistant: Jonathan kable ⎢ Microscopic opals photography: Helder K Sun ⎢ Moco: Calvin Fredrick ⎢ Opals supplied by: Harout Ustayan, Roy Goldberg ⎢ Edit: Pia Borg ⎢ CG: Alan Warburton, Bassam Kurdali ⎢ Sound design and Mix: Philippe Ciompi ⎢ Sound record: Pia Borg ⎢ Colour grade: Sparkle, Caitlin Diaz ⎢Voice Record: Henk Heuer ⎢ Music: Henning Christiansen, Aine O'Dywer, Pancrace Publishing: Penultimate Pres
You might also like: