CHANTING & RECORDING by Just For The Record
Chanting & Recording #1
conversations
Chanting & Recording #1

intervention
discussion
workshop
WE 18.10.2017 18:00 - 19:00
Participative work session on how gender is represented in new media and writing/publishing tools like Wikipedia. How does it influence the way history is recorded today?
Cette série d'événements sera aussi l'occasion de profiter d'une sélection de matériel sonore traitant de l'histoire orale et de son importance dans la narration collective. Portés par les slogans et chants féministes nous vous inviterons à combler à plusieurs voix, les lacunes de cette encyclopédie collaborative.
In the framework of THE FUTURE IS FEMINIST.
Ces événements sont gratuits et ouvert à tou·te·s!
Amenez votre ordinateur portable
Des boissons et des en-cas seront offerts.
Nous pouvons organiser une garde d'enfant sur demande préalable.
(Des mises à jour plus spécifiques sur ces événements seront bientôt disponibles info@justfortherecord.be.)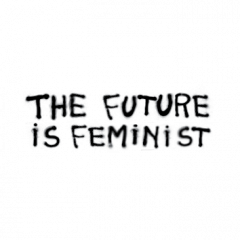 You might also like: