East from West Screening programme by Ingel Vaikla
film online sleepovers & togetherness
East from West Screening programme by Ingel Vaikla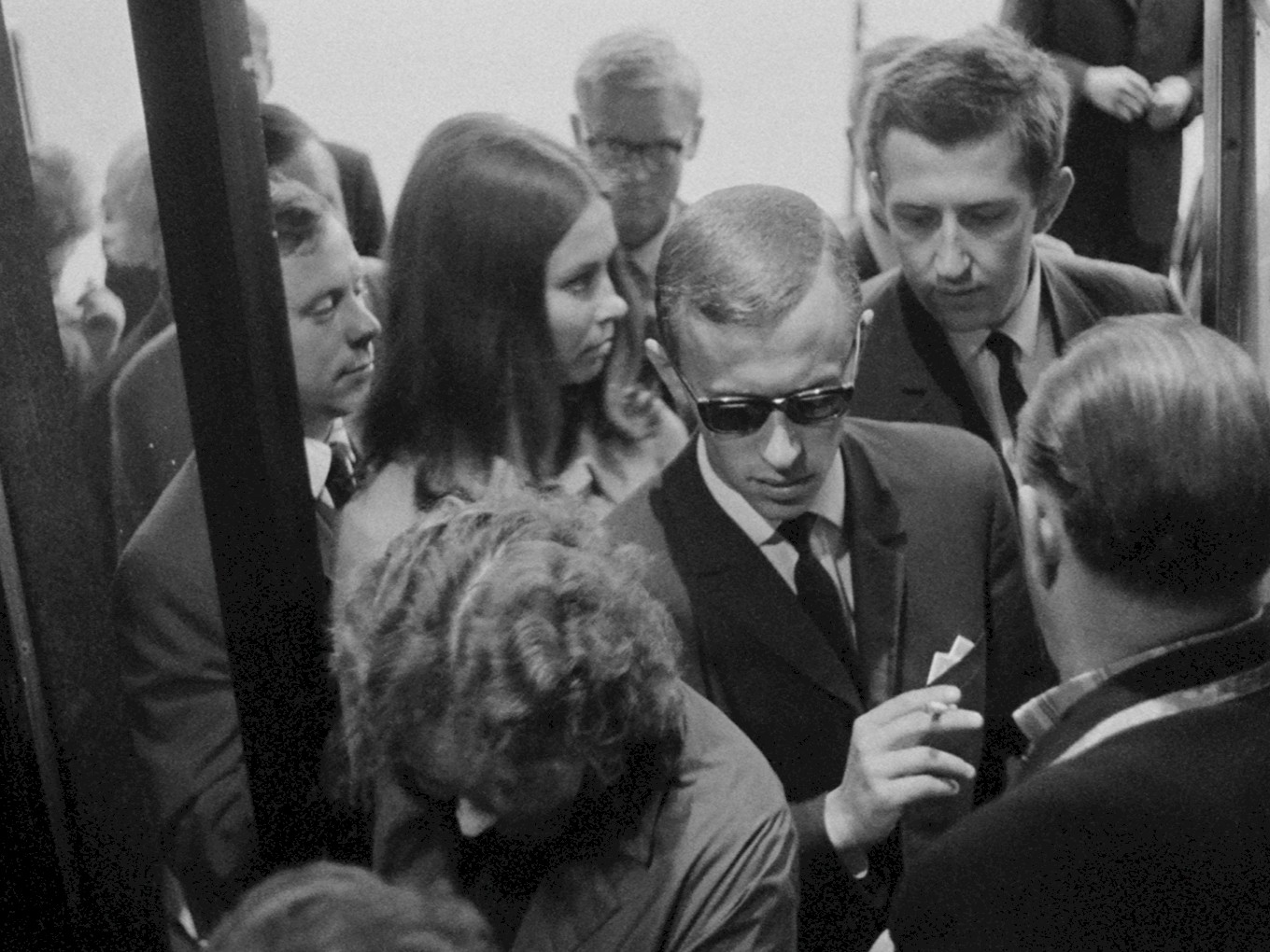 online
film screening
WE 02.12.2020 19:30
Des films qui permettent d'aborder la fiction entre mémoire personnelle et mémoire collective, pour repenser le récit dystopique de l'identité est-européenne.
Comment une culture visuelle influence-t-elle notre regard et nos opinions? Avec sa sélection de films East from West, Ingel Vaikla nous invite à réfléchir au rôle des images dans la construction des identités, des personnes et des lieux. Les films sélectionnés vont du documentaire à la science-fiction et abordent notamment la question de la mémoire, l'histoire socialiste et l'utopie déformée de la modernité. Pour repenser notre relation au bâti, nos angoisses face à l'échec et l'inconnu.
PROGRAMME
Introduction par Laura Toots, curateur de l'expo de Ingel Vaikla Shapes and Distances
511 Best Photographs of Mars (Andres Sööt,1968, Estonia, 14 min)
From My Window (Jozef Robakowski, Poland, 19 min)
Double Exposure (Ingel Vaikla, Belgium/Estonia, 13min)
Horizon (Sid Iandovka, Anya Tsyrlina, 2019, Switzerland/Russia, 7 min)
Revisiting Solaris (Deimantas Narkevicius, 2007, Lithuania, 18 min)
Monument of Distance (Azar Saiyar, 2018, Finland, 7 min)
Suivi d'un after talk avec Ingel Vaikla et Alicja Melzacka.
Achetez déjà votre billet. Le jour du screening, vous recevrez un code. Connectez-vous à beursschouwburg.be, donc ici même, en cliquant tout en haut.
BIO

La réalisatrice et artiste plasticienne Ingel Vaikla (1992, Estonie), basée en Belgique, s'interroge principalement sur la relation entre l'architecture et ses utilisateurs et la représentation de l'architecture dans la photographie, l'art vidéo et les films.
instagram.com/ingelvaikla
Alicja Melzacka (Poland, 1993) is a graduate of the Curatorial Studies programme at KASK, Ghent (2018). She has a background in art history (University of Gdansk), applied linguistics (University of Gdansk and Technische Universität Braunschweig), and heritage studies (Maastricht University). She is currently working as an independent curator, researcher, and writer and as an associated tutor at the Maastricht Academy of Fine Arts and Design. She is one of the members of the artist collective Nowhere, focused on the presentation of contemporary artistic practices through the format of an online magazine.
alicjamelzacka.com
You might also like: