Short Food Chain festival
conversations
Short Food Chain festival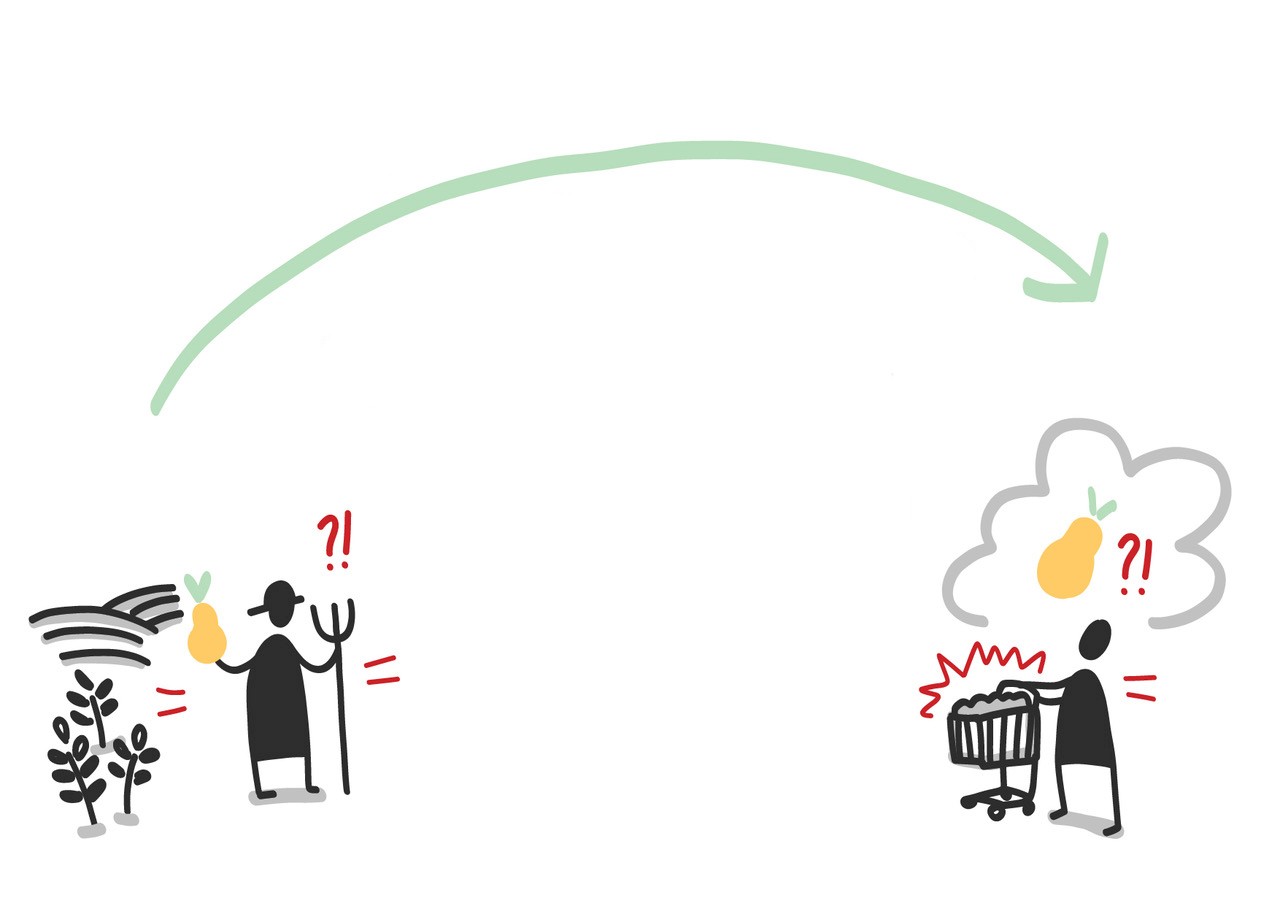 symposium
workshop
food
21 SEP — 22 SEP 2018
Where does our food come from? During a two-day festival we try to map out and expand the Brussels food chain. Growth spurt towards ecological heaven! Het Neerhof ⚭ BSB
Food producers and consumers share the same great dream: to bring food to hungry mouths with as few intermediaries as possible. Concepts such as urban agriculture and short-supply chains have been gaining in influence over the past few years, while urban consumers are increasingly looking for healthy, affordable, local and sustainable alternatives. The shorter the food chain, the closer we come to an ideal world. That ideal is becoming gradually closer, but there are still many challenges ahead.
The proportion of short food chain and urban agriculture continues to be a rather marginal concept today because of barriers to upscaling (high investment costs, complex legislation, logistical challenges, etc.). Our aim during this two-day Short Food Chain Festival, is to generate awareness about the different short-chain opportunities.
On Friday we invite you to conjure up six utopian situations that will act as an inspiration for us for a short-chain upscale. One proposal? By 2030 everyone should know where our food comes from and we should be familiar with the farmer personally! Another one? In a few years' time, Brussels should have some new indoor markets where local products are processed and sold!
On Saturday you can go on foot, by bike or by coach for a Short Food Chain Tour through Brussels & Brabant.
w/ Steunpunt Korte Keten (Brussel LUST), Atelier Groot Eiland, Regionaal landschap Pajot-Zenne, Brukselbinnenstebuiten & Het Neerhof
PROGRAMME
FRIDAY 21 SEPT
9:00 - 9:30 Welcome by Minister Sven Gatz
9:30 - 12:00 Workshops/ Utopian Situations
1. 1. Urban Development and Agriculture - w/ Kristiaan Borret, Brussels Planning Officer
2. 2. Food supplies from the Rim - w/ Laurence Claerhout, Linked Farm
3. 3. An honest and transparent price - w/ Marjolein Vissers, Université Libre de Bruxelles
12:00 - 13:30 Cold Short-Chain Buffet by Atelier Groot Eiland
13:30 - 16:00 Workshops / Utopian Situations
1. Making agricultural land available - w/ Maarten Roels, Terre en Vue
2. The logistical challenge - w/ Architecture Workroom Brussels
3. 6. Food and recreation - w/ Alwin Loeckx, Regionaal landschap
16:00 Reception
€12 (lunch included) tickets
SATURDAY 22 SEPT
13:00 - 17:30 A Short-Chain discovery in Brussels and Brabant on foot, by bike or by coach.
The tours start at different locations and end at Beursschouwburg.
1. On foot: Sustainable trade and consumption in Brussels
A tour along organic collection points, fruit trees, vegetable boxes, organic stores and preserved food cafés.
For some years now, changes have been taking place in the Brussels diet. In addition to mass production, mass consumption and long-distance transport, other forms of production and consumption have been popping up. Around the Place Saint Catherine, residents, traders and visitors are increasingly looking for more traditional and sustainable production, sales and consumption. With short chain, organic, regional products and urban vegetable gardens.
€10 - info & registration via Brukselbinnenstebuiten
2. By bike: Sustainable trade and consumption in Brussels
A tour that takes in cooperatives, trial allotments, forgotten vegetables, organic, local and pick-your-own vegetables in Pede, Anderlecht, Kuregem, Molenbeek and Brussels Centre.
Gardening is in: star chefs have their own herb gardens, vegetable beds and greenhouses for lettuces. Even those who are not an ace at cooking long for apples, raspberries, carrots and parsnips from their own back yard. We take you on a tour to show you how you can eat your own home-grown food with a focus on biodiversity and forgotten vegetables.
€10 - info & registration via Brukselbinnenstebuiten
3. By coach: Farming discovery tour
A coach tour that takes in three farms where you can discover all the different facets of farming. Including the farmers!
Do you want to know how Belgian endives and other vegetables are grown near to Brussels? Do you want to see how cows are milked and then what happens to the milk in order to create delicious farmhouse ice cream? Do you want to visit a farm that supplies Brussels with local products?
Start: 10:00 at Heysel - end: 17:00
€12 (incl. coach trip, light lunch and afternoon snack) < 2-12 yr: €7, < 0-2 yr: free
Registrations via kvangoidtsenhoven@ons.be before 13 September. Mention 'Bustour Brussels + number of people and age of the children'. More info via 016 24 39 54
You might also like: