on the go
Mika Oki
go for a walk
Mika Oki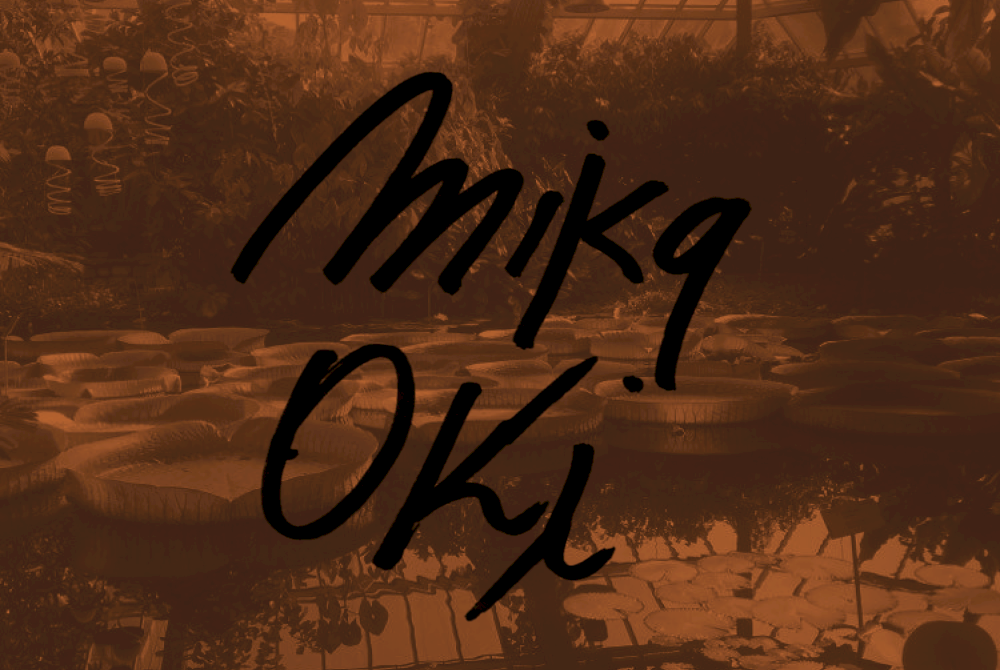 music walk BOTANICAL GARDEN MEISE
In the twilight we journey together through an otherworldly garden of earthly delights.
"The sound piece is called Hanging Garden. A journey through the Botanic Garden of Meise, the soundscape starts from the full field highway along the park to end up in a blooming greenhouse. A break out from civilization and a solo trip among field recordings, acousmatic textures and narrative soundscapes to cross a small heaven in the urban peripheries of the city. So far, my favourite spot in Brussels." — Mika Oki

STEP BY STEP
1. Find your way to the START at Nieuwelaan 38, 1860 Meise
2. Get your charged phone and earphones out.
3. Press play.
4. Follow the route on the map, you can also open the map in a new window click here
5. The project is in a testing-testing-testing phase, so WE <3 FEEDBACK at hello@beursschouwburg.be
ABOUT
Mika Oki is a visual artist, Dj and producer born in Paris, most likely under a full moon. With a background in sculpture and electro-acoustic music, she explores the notion of intangible spaces and emotional landscapes through AV installations, music and mixes. As a DJ, Mika Oki knows how to surprise dance floors and other art spaces (at festivals like Dekmantel or Les Garages Numériques) with a selection ranging from jungle, uk bass and gqom to dark electro, mesmerising trance and heavy EBM. By animating a wide range of voice samples, experimental sounds, electroacoustic music extracts and ambient textures, she plays like a sculptor with a duty to create an unsettling atmosphere. She also heads the Brussels chapter of LYL Radio, from Brasserie Atlas to your ears and the rest of the world.
You might also like: