Ula Sickle The Sadness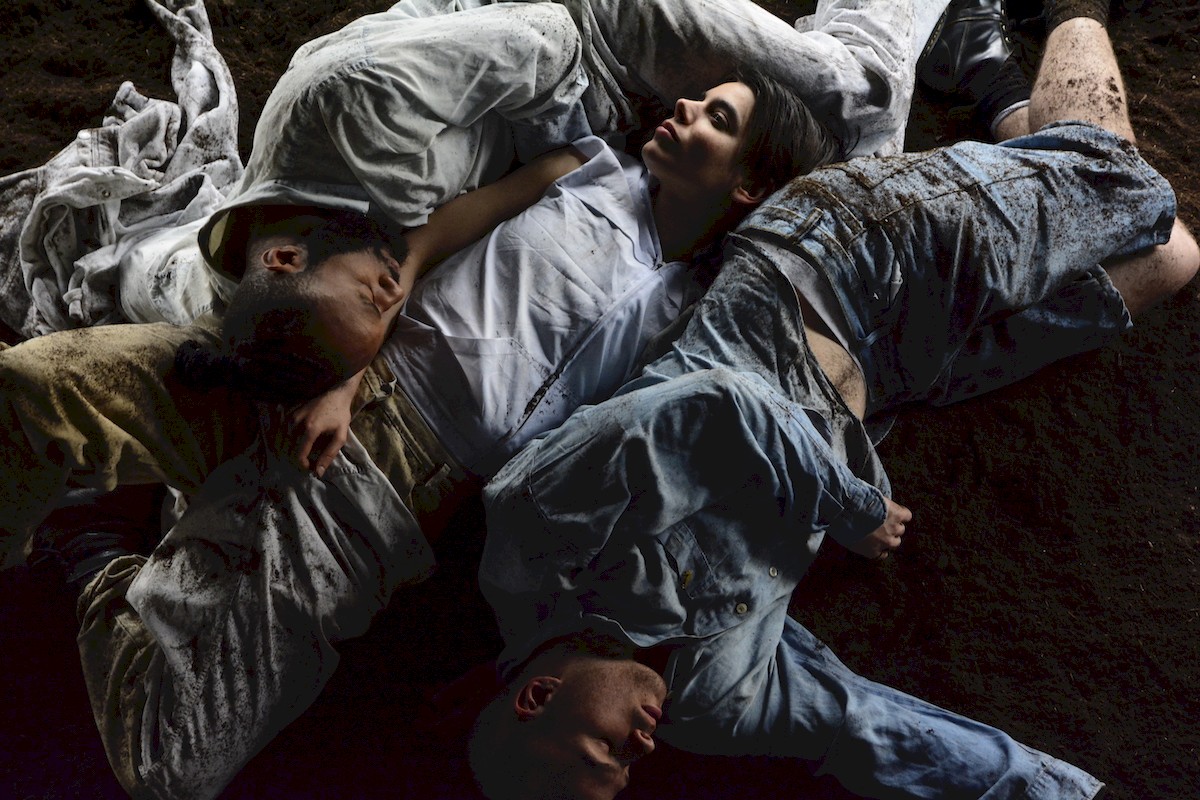 danse premiere coproduction
salle doré
dates + billets > fin août
A cross between a dance performance and a concert.
The Sadness brings together a trio of performers around the genre of 'Sad Rap', a home grown musical style that emerged on Soundcloud and other music platforms over the last years. Mostly self-produced, the genre combines emo-style lyrics that speak about depression, often with references to death and suicide, all set to melancholic instrumentals and hip hop beats. At a time when the future has never been more uncertain, The Sadness aims to explore the prevalent feeling of futurelessness. Under the musical direction of musician Lynn Suemitsu, the performers self-written lyrics are set to pulsating pop rhythms and heavy bass. While the choreography explores setting the movements to the lyrics, so that a strong relationship is formed between words and gestures. The Sadness explores live music making as a collective act that brings the performers and audience together. In the project the climate crisis and the feeling of inertia and anxiety that it produces are central. The Sadness gives voice to our repressed fears, using feeling as a powerful tool for empowerment and action.
BIO
Ula Sickle is a choreographer and performer based in Brussels. From a background in contemporary dance, she works across disciplines and often in collaboration with artists from other domains such as the visual arts and contemporary music. Her interest in looking for an alternative to the cannon of contemporary dance, has led her to seek out performers who embody other movement histories. Ula Sickle has been presented in many international venues and festivals such as Kunstenfestivaldesarts, ImPulsTanz and TanzQuartier (Vienna), Teatr Nowy (Warsaw), Zodiak & Moving in November festival (Helsinki), Reykjavik Dance festival (Iceland), Tanz im August (Berlin), or les Rencontres chorégraphiques internationales de Seine-Saint- Denis.
Concept, direction: Ula Sickle
music composition: Lynn Suemitsu
creation, performance: Sidney Barnes, Camilo Majía Cortés, Amber Vanluffelen
light design: Ryoya Fudetani
sound technique: Noé Voisard
app design: Black Adopo
guitar samples: Ken Roy Johnson
writing coach: Maru Mustrieva
dramaturgy: Persis Bekkering
costumes: Sabrina Seifried
production: Caravan Production
Co-production: CCN-Ballet national de Marseille in the frame of accueil studio - Ministère de la Culture, STUK House for Dance, Image and Sound (Leuven) / donaufestival (Krems), Pianofabriek / Kunstenwerkplaats (Brussels)
With the support of the Flemish Community and Canada Council for the Arts.
You might also like: