The Guru Guru + Movulango + Noonzy — Thank Us Later
music
The Guru Guru + Movulango + Noonzy — Thank Us Later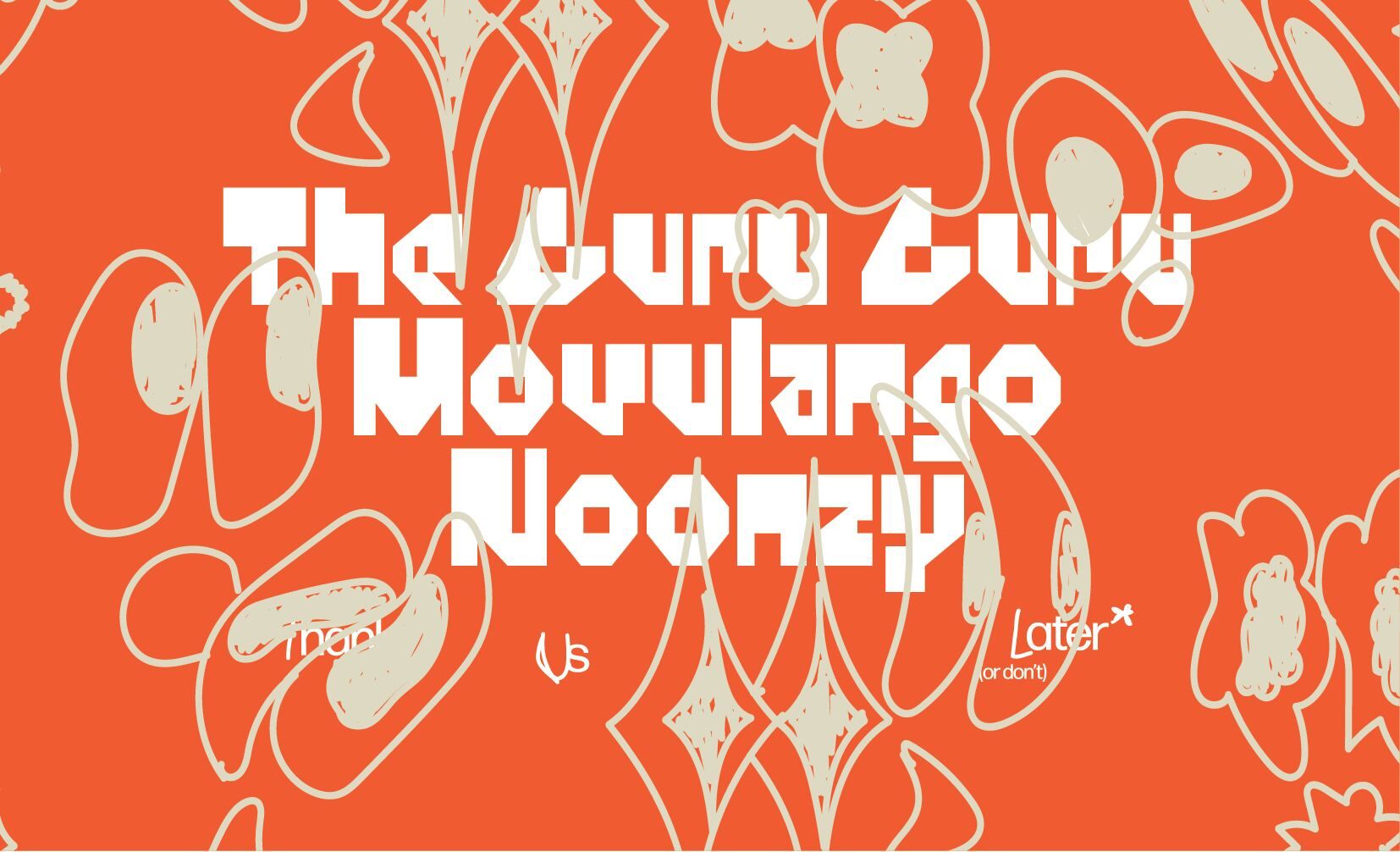 beurscafé
doors 19:00
gratuit
L'agence de booking Busker vous fait découvrir ce qu'elle pense être les meilleurs artistes du moment. Et c'est gratuit !
19:50 Noonzy
20:40 Movulango
21:30 The Guru Guru

The Guru Guru
"A lead vocal in a multicoloured straitjacket, chased by feverish guitars and a convulsing rhythm section."

Movulango
"An utterly fresh musical adventure taking in psychedelic folk jams, woozy electronica and looped-up beats."
Noonzy
"Soft on the soul and straight to the point."

Presented by Busker
Graphics: Zeevaarder
You might also like: