Sorour Darabi Mowgli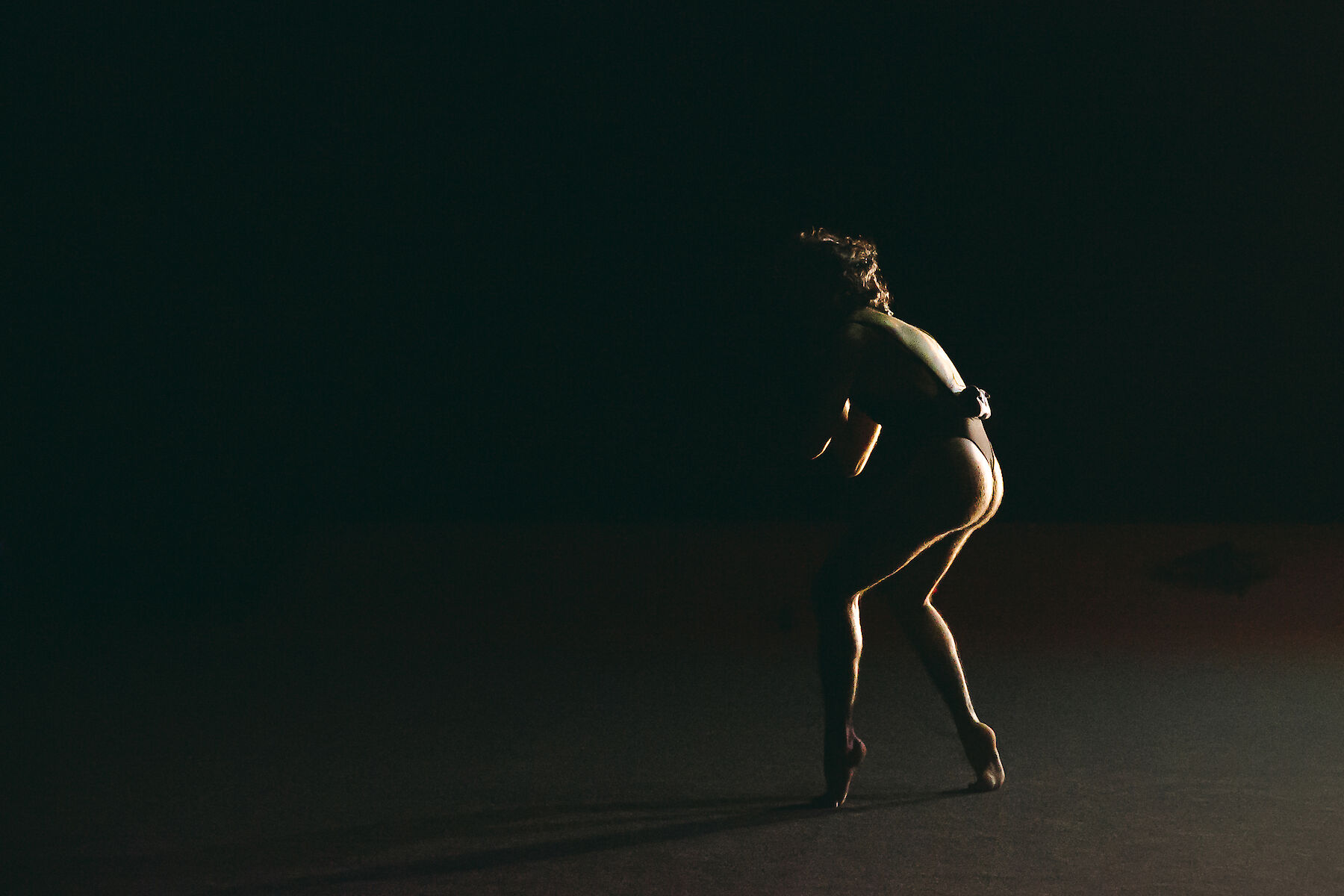 KFDA
online
performance
TU 25.05.2021 21:00
La jungle est un territoire nouveau et infini, où le possible revêt un autre sens ou peut-être aucun. De quel côté pouvons-nous entrer dans la jungle pour goûter à ce rêve ?
Présentée en première au Kunstenfestivaldesarts, Mowgli est la nouvelle création de l'artiste iranien·ne Sorour Darabi. Le point de départ de son travail est le titre-même, tiré d'une chanson récente du duo de rap français PNL, où la référence à la jungle dénonce la projection toujours actuelle de la sauvagerie sur le corps de jeunes citoyen·nes issues de l'immigration. Mais l'image de la jungle invite aussi à être réappropriée de l'intérieur : la possibilité d'inventer une loi différente, opposée à celle de la ville. Se déroulant dans l'obscurité d'une nuit fictive, chaque apparition dans Mowgli est une expérience sauvage : chorégraphie, poésie, récit, Le Livre de la Jungle, les paroles de la chanteuse iranienne Googoosh et celles de PNL. À travers elles, Sorour Darabi construit un recueil – ou presque un album – d'histoires vécues et fantasmées, croisant les thèmes de la famille choisie, de la mélancolie et des légendes urbaines. Pas à pas, l'artiste transforme la scène en jungle, et la jungle en terrain de jeu pour expérimenter nos identités. Devenir sauvage est un projet politique.
55 min
English → FR, NL
Presentation: Kunstenfestivaldesarts & Beursschouwburg
Conception, choreography, interpretation: Sorour Darabi | Dramaturgy: Pauline Le Boulba, Soto Labor | Light creation: Jean-Marc Ségalen | Sound creation: Elena Tissier | External viewpoint: Mathieu Bouvier | With the participation of: Tarek Lakhrissi, Ndayé Kouagou | Production: Kunstenfestivaldesarts | Delegated production: Météores | Commissioned by Kunstenfestivaldesarts in coproduction with Alkantara, Sophiensaele, Tanzquartier Wien, workspacebrussels, WP Zimmer, Theater Frascati, Teatro Di Roma, Kaserne Basel, Spielart theaterfestival Munich, Kunstencentrum Buda, Spedidam, Fonds Transfabrik – Fonds franco-allemand pour le spectacle vivant | Supported by: Les Subsistances, Centre national de la danse, La Briqueterie – CDCN du Val-de-Marne, L'Échangeur – CDCN Hauts-de-France, Le Pacifique – CDCN Grenoble Auvergne Rhône Alpes, Les Laboratoires d'Aubervilliers, Centre national de danse contemporaine ANGERS, Montévidéo/Centre d'Art, Kunstwerkplaats Pianofabriek | Performances in Brussels with the support of the French Institute, the French Embassy in Belgium and The Alliance Française, in the frame of EXTRA 2020
With the support of the Federal Foreign Office of the Federal Republic of Germany and the Goethe-Institut.
Photo © Marcella Ruiz-Cruz
You might also like: