You Ain't Seen Nothin' Yet
InCompany Workers' Club
performance
InCompany Workers' Club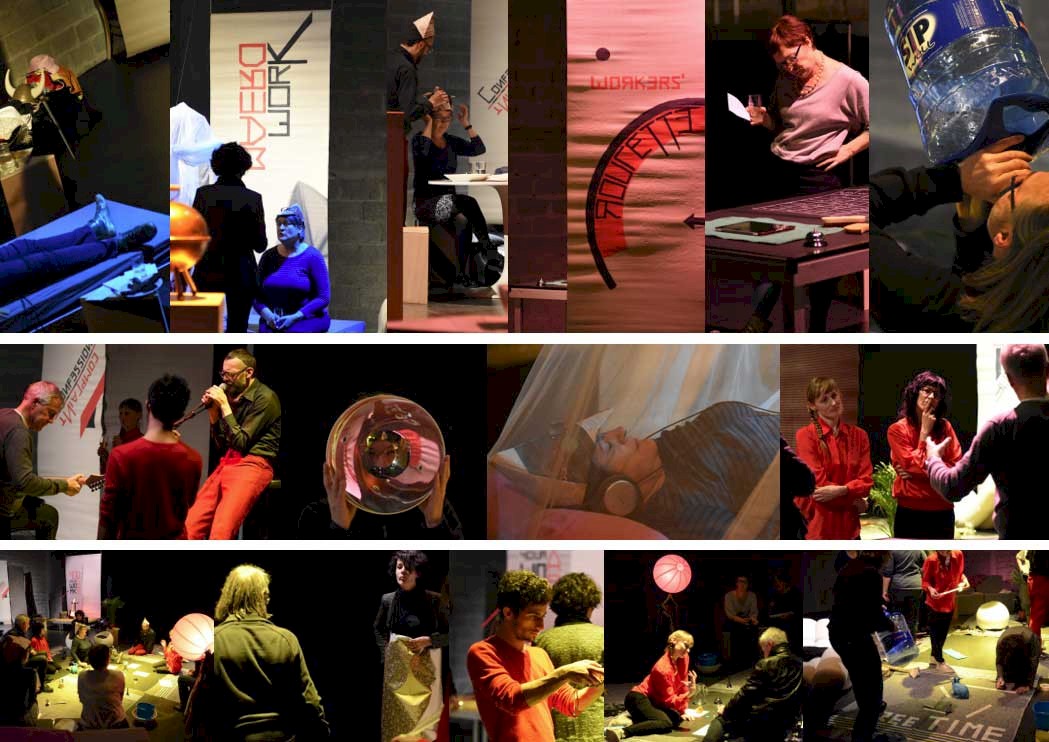 performance
FR 15.04.2016 20:30 premiere
SA 16.04.2016 20:30
How do artists and workers – respectively – view their working conditions and relationships?
In times where the demand for creative collaborations between art and economy is high up on the political agenda, InCompany puts the case to the test.
InCompany founded a club for workers of any background, to discuss their relation to work beyond the companies' productive boundaries:
a challenging chill-out place to contemplate on labour, social construction, personal beliefs and the broader economy we are all operating in.
Inspired by the designs and ideas of Alexander Rodchenko's Workers' Club, exhibited in Paris in 1925, InCompany is taken them further into our contemporary reality. The Workers' Club invites 'comrades' to take part in an examination of the complex, sometimes harsh, sometimes confusing, often intriguing working conditions we are facing in the hyper connective age.
An investigation into the distance between the work we do and the values we desire to create.
During the club evenings people can participate in three different practices designed by InCompany. These practices enable us to consider our personal working conditions and relations through multiple perspectives.
They raise questions of how our micro experiences as workers - whether employed or not - relate with the macro events, our society is participating in.
EN & NL spoken
Creation and performance: Einat Tuchman, Nicolas Galeazzi, Heike Langsdorg
Performance and support: Gosie vervloessem
Light and technique: Michael Janssens
Flyer and support: Helena Dietrich
Production: kunstenwerkplaats Pianofabriek
Co-production: kunstencentrum buda, Beursschouwburg
---
Einat Tuchman (1968) lives and works in Brussels. She is a performance artist and choreographer, during the last years she works with social artistic concepts in which she examines the complex relation between the self and the collective environment.
Heike Langsdorf (1974) is a dancer and performance artist, based in Brussels. She develops and presents performative works and frameworks, exploring the conditions for action within, as well as outside the theatre-and-art-context.
Nicolas Galeazzi (1972) uses performance as an act of research. His work focuses on developing and questioning social discourses through artistic research projects and is articulated in various concepts, installations, performances and printed matter. Galeazzi develops new models for collaboration and dissemination of art and sets up performative research frameworks where audience ist asked experiment with political, economical and social conditions.
You might also like: