Sophio Medoidze Book Launch: Bastard Sun
literature film
Sophio Medoidze Book Launch: Bastard Sun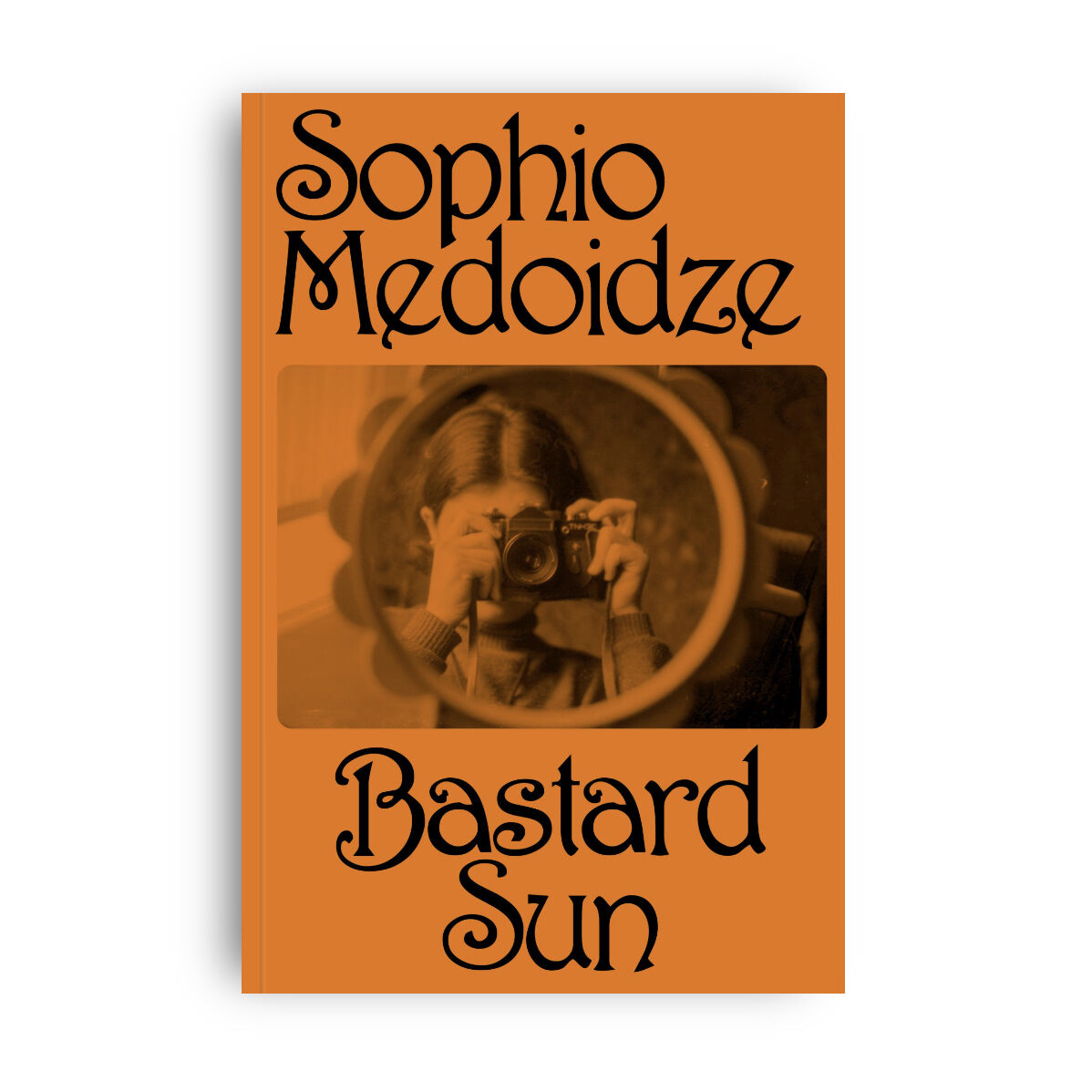 book presentation
europalia
SA 09.12 15:00
Come listen to nuanced and at times humorous reflections on personal and political change in Georgia.
For the launch of Sophio Medoidze's collection of short stories "Bastard Sun", the artist invites us to discover fragments of the narrative in a bilingual (English and Georgian) reading in which her voice is accompanied by that of her daughter Anastasia.
The publication "Bastard Sun" brings together a collection of photographs taken after the civil unrest in Georgia in the 1990s with short texts written over the subsequent visits to Georgia, together with a collection of twelve short stories. Medoidze's writing provides nuanced and at times humorous reflections on personal and political change. The book is co-published by Distanz and Kona books.
You can flip through and purchase the "Bastard Sun" the whole afternoon at a stand held by Kona Books in Beurscafé.
Editors: Lisa Offermann, Nina Akhvlediani, Dan Solbach | Concept: Sophio Medoidze | Graphic design: Dan Solbach | Format: 20 × 30 cm | Language: ENG / GEO | ISBN 978-3-95476-604-8 | Published in collaboration between: Kona Books, Tbilisi and DISTANZ Verlag, Berlin
Join us at 20:00 for the Belgian Première of Let us Flow by Sophio Medoidze, free >>>
Kona Books is a Tbilisi-based publishing house focusing on contemporary visual and interdisciplinary projects. Kona Books publishes bilingual editions of Georgian and international artists in a dialogue with writers, poets, and other practitioners situated in Georgia or with a shared connection in their practice. Thus producing new geographical and physical encounters as well as creating a conversation within each publication.
Sophio Medoidze's (b. Tbilisi, Georgia, lives and works in London) practice encompasses film, photography, writing and sculpture and explores the poetic potential of uncertainty. For a time she worked anonymously as part of the Clara Emigrand collective, disseminating her work outside the gallery context. The desire for a community (both actual and imaginary) drives her narrative work, as she questions the interplay of rural and urban, languages and translations, as well as gender politics and dynamics. Her works often emerge from writing and unfold as installations incorporating moving image, sculpture, and text. Medoidze's films are known for their use of innovative audio-visual techniques, they have been screened at the international film festivals including short film festival Oberhausen and EMAF European Media art festival. Her work has been shown at Tate Modern, Centre d´art Contemporain de Brétigny, LUX London, Fondation Vincent van Gogh, Serpentine Gallery, Whitechapel Gallery, amongst others. A collection of her short stories Bastard Sun will be published by Distanz and Kona books in 2023. Medoidze's films are distributed by LUX, London.
In collaboration with Europalia Festival.