MICUICOCOLA
music
MICUICOCOLA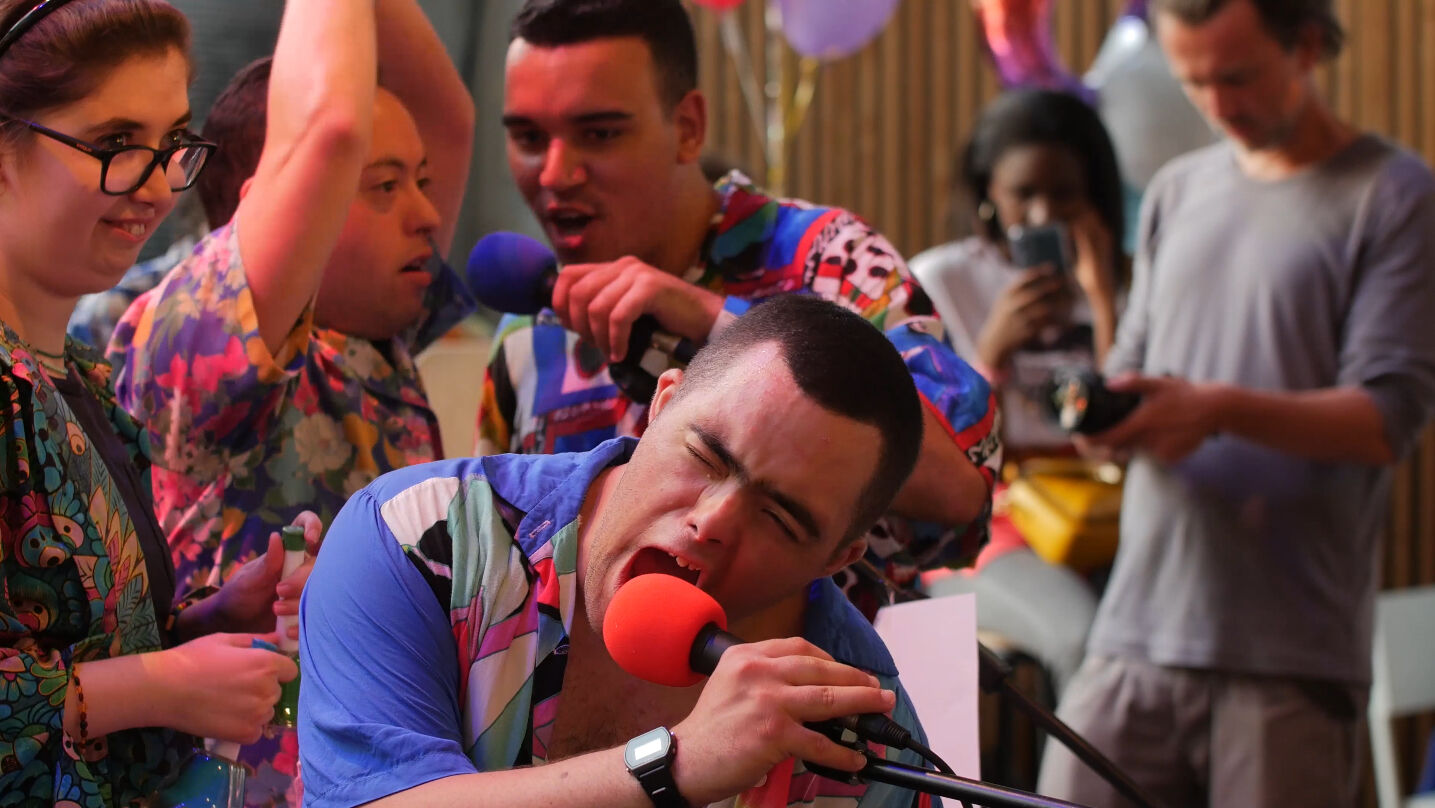 beurscafé
doors & bar 18:00
free
Probably the Marolles' most experimental band.
18:00 doors & bar
18:30 DJ set by L'Autre "lieu"
20:00 concert
21:15 DJ set by L'Autre "lieu"
MICUICOCOLA is an experimental music group from the Marolles, born out of a meeting between the artists of AXOSO (Atelier de Création Sonore et Sauvage) and the extraordinary young adults of the day care centre Le 8ème jour. Using synthesisers and electro-acoustic instruments made from materials they collected at the flea market, the artists of MICUICOCOLA make intuitive music, tribal, compelling, soaring and enchanting all at once.
Before the concert L'Autre "lieu" R.A.P.A. gets behind the decks for a DJ set aimed at promoting the well-being of the whole city.
Le 8ème jour supports people with disabilities so that they can live independently in the Marolles.
AXOSO (Atelier de Création Sonore et Sauvage) makes music with everything and everyone in their open and experimental space The Aquarium, in the middle of the Marolles.
http://www.axoso.club/micuicocola/
https://axoso.bandcamp.com/album/micuicocola
L'Autre "lieu" R.A.P.A. (Recherche-Action sur la Psychiatrie et les Alternatives, or Research-Action on Psychiatry and Alternatives) is a meeting place for people concerned with mental health. Founded in 1980, the organisation now has its home in the rue de la Clé in the centre of Brussels.
https://www.autrelieu.be/
The evening is organised as part of Disability Week, an initiative by the City of Brussels to raise awareness of validism and universal accessibility among the widest possible audience.
You might also like: