on the go
Ben Bertrand Music for a walk
go for a walk
Ben Bertrand Music for a walk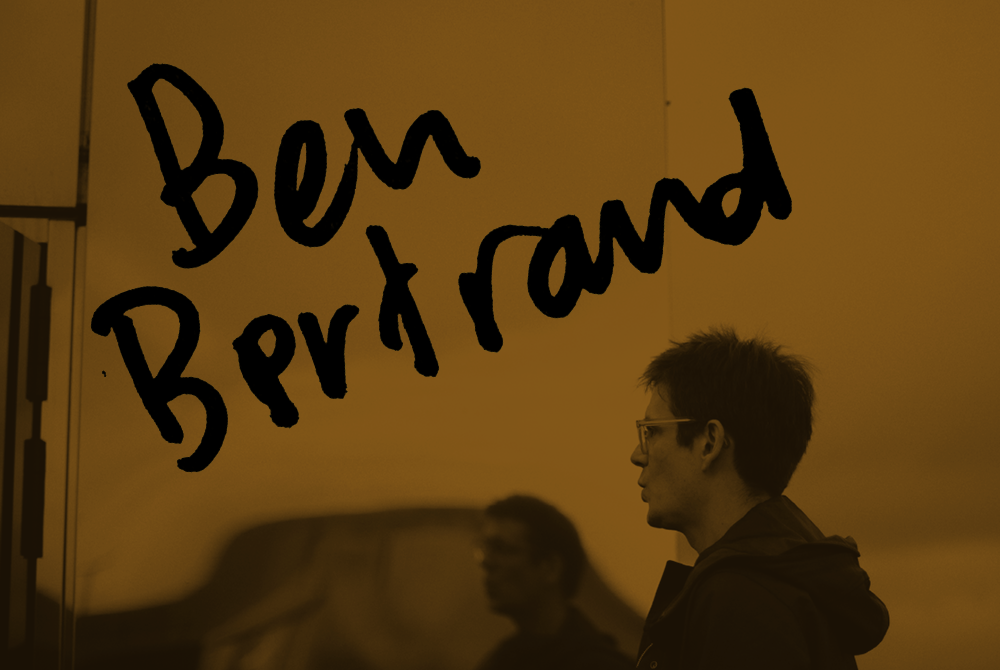 music walk DUDENPARK
Looking for a lion in Dudenpark with Belgian bass clarinetist and composer.
"I composed this piece 'Music for a walk' thinking about the strolls I like doing in my neighbourhood. The beginning point of my composition was the chant of the frogs that you can hear during the spring in the Wiels swamp. It made me think about the sounds that one could hear at Duden Park. Then, I composed some music that could link those two atmospheres."
— Ben Bertrand

STEP BY STEP
1. Find your way to the START at Marais Wiels, Luttrebruglaan, 1190 Vorst
2. Get your charged phone and earphones out.
3. Press play.
4. Follow the route on the map, you can also open the map in a new window right here
5. The project is in a testing-testing-testing phase, so WE <3 FEEDBACK at hello@beursschouwburg.be


ABOUT
Ben Bertrand is a Belgian bass clarinetist and composer. With his instrument and countless machines, Ben creates his live performances with a hypnotic web of sounds. Listening to his music is like sitting at the sea, watching a slow motion of our crazy life sailing by. With his former works (Era/Area, Off-Record 2017 and NGC 1999, les albums Claus 2018), Ben toured in Belgium, France and Netherlands (Meakusma Festival, Ancienne Belgique, Le Lieu Unique, Schiev Festival, Le Guess Who?, World Minimal Music Festival). His last album, Manes, has been released in March 2020 in collaboration with Stroom and les albums claus.
Composition, bass clarinet, clarinet and electronics : Ben Bertrand
Field recording of the frogs : Stijn Demeulenaere
Other field recordings : freesound.org
Recorded and mixed at home by Ben Bertrand
You might also like: