Samah Hijawi Aesthetics of the Political
performance
Samah Hijawi Aesthetics of the Political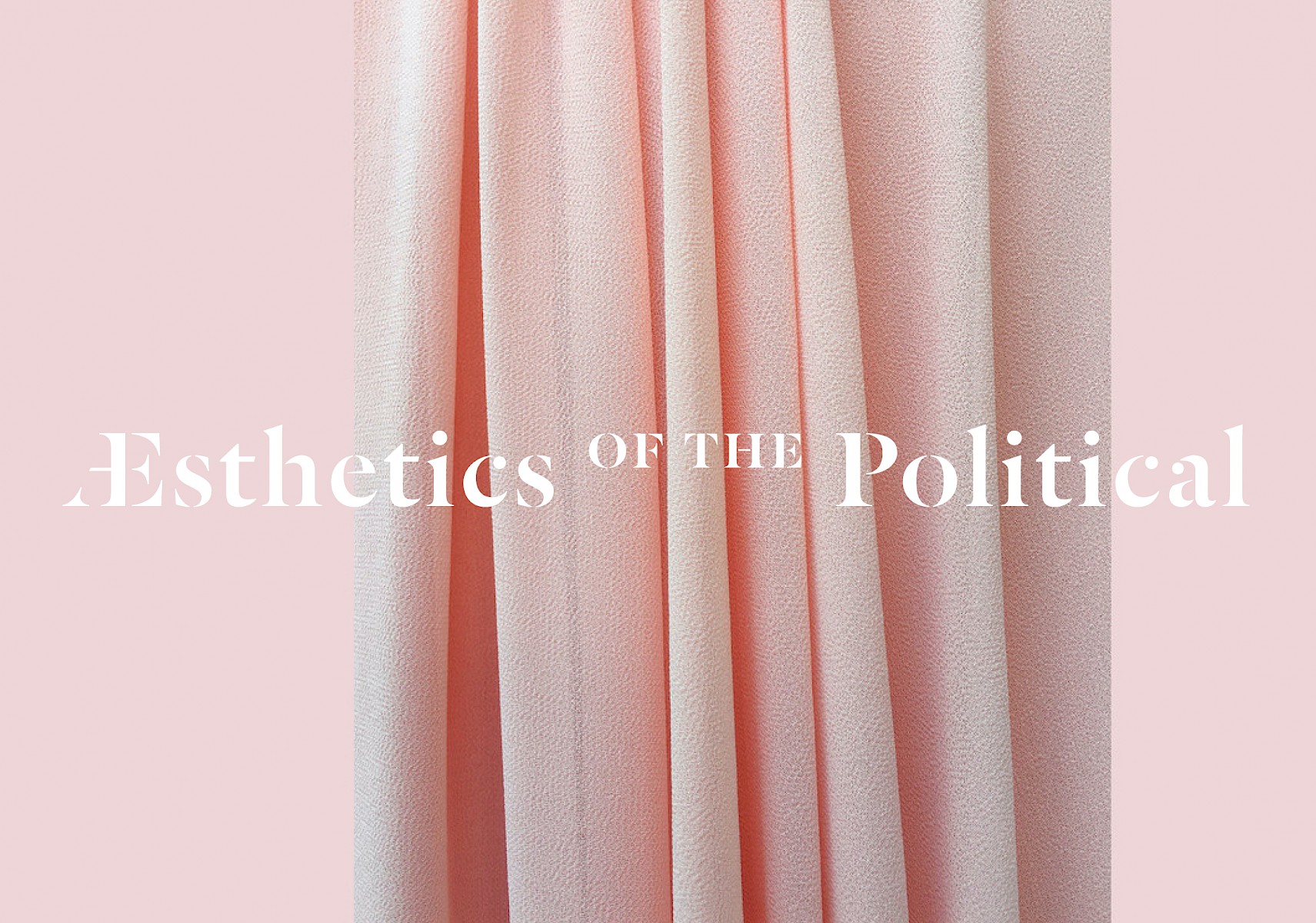 performance
discussion
film screening
26 SEP — 9 NOV 2020
A programme of different encounters that takes time to look closely at the critical language, and forms of resistance in artistic work. w/ SoundImageCulture
Over the coming months we will come together in a series of events and conversations to experience artworks, discuss and engage with different artists, to reflect on the choices they make in their work when dealing with politically charged materials and different forms of coloniality.
Menu of Dis/appearance, dinner performance by Mirna Bamieh, The Palestine Hosting Society
26.09.2020 - Pianofabriek

In our first performative encounter, the artist Mirna Bamieh will present Menu of Dis/appearance, which brings us together in a much needed setting—around the table to break bread. Mirna Bamieh, narrates stories about time, history, and the parts of ourselves that slip away with lost food traditions. In her dinner-table performance she takes us on a journey through the dishes that are slowly disappearing from the Palestinian table, as access to wild foraging is restricted by colonial appropriation of both the land and the foods of the Palestinians over time. In this work, the artist takes the audience through the violence embedded in the meticulous erasure of identity of the colonised, even in their food culture.
find out more
What do we mean by Aesthetics of the Political? Discussion w/ Sandra Muteteri Heremans, Ogutu Maraya and Mirna Bamieh
9.11.2020 - Beursschouwburg
free on reservation
Samah Hijawi together with Sandra Muteteri Heremans, Ogutu Maraya and Mirna Bamieh invites the audience to explore how the political takes its' form in artistic practices of performance, image and text. Throughout the evening we will map out ideas of how artists and audiences produce and experience critical political resistance in artistic work. How do we define 'the political'? How do artists transform their critical thoughts into aesthetic form? And how does this criticality operate as political resistance?
Samah Hijawi is an artist and researcher completing her PhD in Art Practice. In her practice, she explores the aesthetics of representation in artworks that allude to the histories of Palestine. Her works have been shown in KANAL, Kunstenfestivaldesarts, Playgroundfestival, The AM Qattan Foundation; MoMA, Nadine Art Space Brussels, The Hayward Gallery in London; BOZAR and Beursschouwburg in Brussels.
Ogutu Muraya is an author, theatre-maker and storyteller. To him, art is an important catalyst for challenging one's beliefs and for keeping alive the history that is retold in error or which remains hidden from the mainstream. His works have been shown in numerous festivals: among others, at La Mama (NYC), HIFA (Harare), Afrovibes Festival (Amsterdam) or Spielart Festival (Munich).
Sandra Muteteri Heremans is an art historian and filmmaker. In her Master theses, she focused on the power and representation of the symbol in the art theory of Aby Warburg. Heremans later discovered experimental film and made her first short The Yellow Mazda and His Holiness (2018).
Mirna Bamieh is an artist from Ramallah/ Palestine. Her project 'Palestine Hosting Society' is a live-art project in which she seeks to examine the culture of food in Palestine. The research unfolds as culinary interventions that construct and reconstruct the relationships of place, history, society and politics, through food.
Cruel Images talk, screenings and discussions with Oraib Toukan, Miguel Peres dos Santos, Sabine Groenewegen, Maxime Jean-Baptiste, Ogutu Muraya and Sandra Heremans
6.12. 2020 - BOZAR
Presented by SoundImageCulture, curated by Samah Hijawi
In partnership with Chair Mahmoud Darwich, BOZAR, Pianofabriek and Beursschouwburg. Supported by VGC, SCAM, SABAM for Culture, Kunstenwerkplaats, OMAM/MSH
Design by daretoknow
Photo by Oraib Youkan
You might also like: