opening weekend Are We There Yet?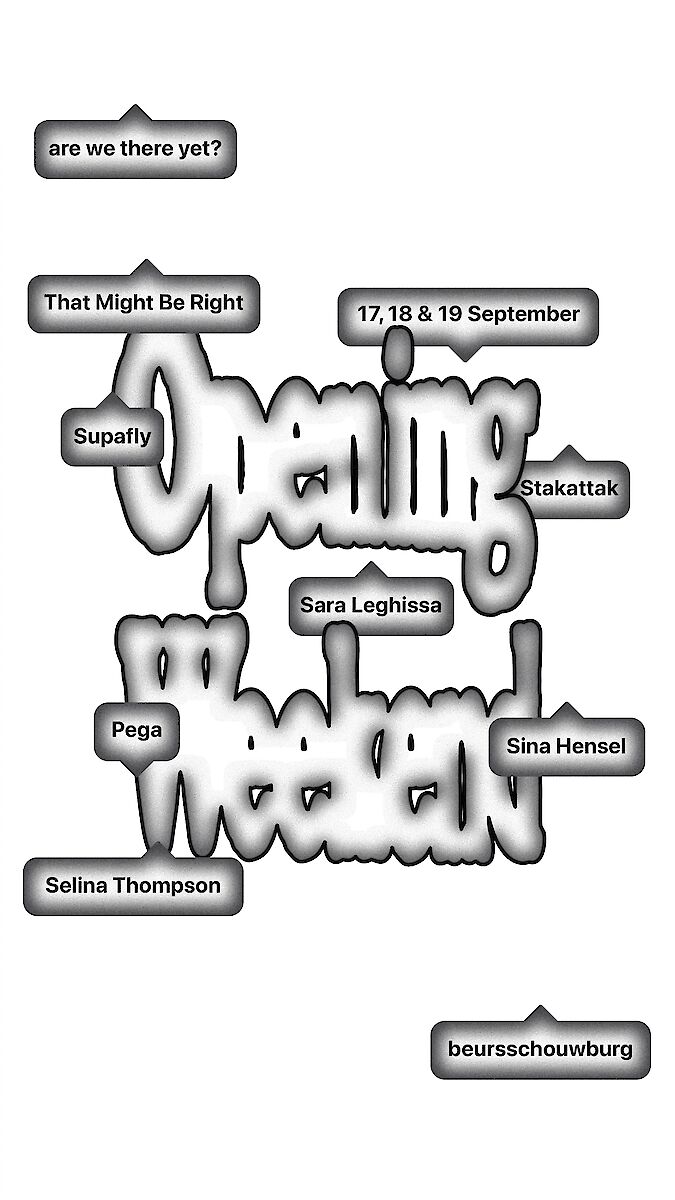 music
performance
expo
conversations
17 SEP — 19 SEP 2021
Dit najaar blijven we volhouden, versnellen, stilstaan en dwalen langs de vele invullingen van de vraag: Are We There Yet? Kom naar het openingsweekend samen met Sina Hensel, Sara Leghissa, Pega, Stakattak, That Might Be Right & Supafly.

You might also like: