on the go
SKY H1 & Patrick Quick
go for a walk
SKY H1 & Patrick Quick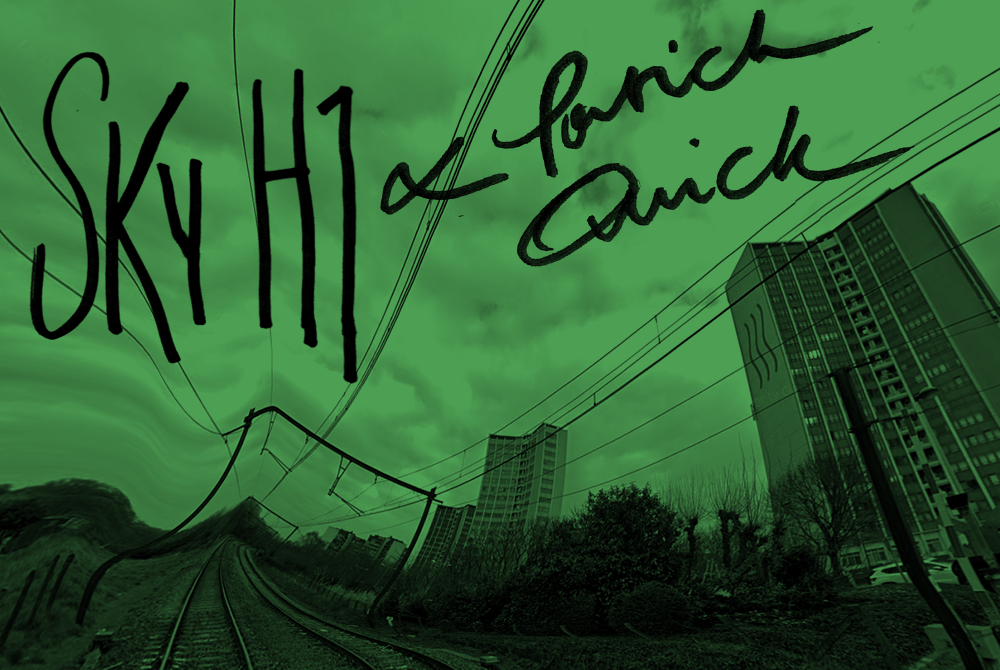 music walk Bridging Ganshoren and Jette
A layered and dreamy reading of sounds, words and places.
"Bridging Ganshoren and Jette, the marsh is a hidden and tranquil spot. The contrast between the built environment and the dense terrain was the stimulus for a work that reflects on nature, cities, and language." — SKY H1 & Patrick Quick

STEP BY STEP
1. Find your way to the START at Antoine Baeckstraat 136, 1090 Jette
2. Get your charged phone and earphones out.
3. Press play.
4. Follow the route on the map, you can also open the map in a new window click here
5. The project is in a testing-testing-testing phase, so WE <3 FEEDBACK at hello@beursschouwburg.be
tekst_in_het_nederlands.pdf
text_in_english.pdf
ABOUT SKY H1
The Belgian producer SKY H1 debuted on Berlin's Creamcake label in 2015, and soon after signed to PAN's sublabel, Codes, releasing the 'Motion' EP and cementing her name in "Best of" lists for years after. Its bleak soundscapes layer vaporous choral synths, ethereal vocals and glassy, lucid tones. The complex structures nod to club-moments of both melancholy and joy. Equally dreamy are SKY H1's performances all over the world and most notably at CTM festival, Unsound, New Forms Festival, Centre Pompidou, Todays Art, and Atonal. Increasingly, SKY H1 has been performing in more versatile settings such as galleries and modular art spaces, and occasionally in collaboration with visual artists.

ABOUT PATRICK QUICK
Patrick Quick is a Brussels-based artist, writer, and editor. He hosts the show Love Life One Hour on LYL Radio.
You might also like: