Nora Chipaumire Portrait as myself as my father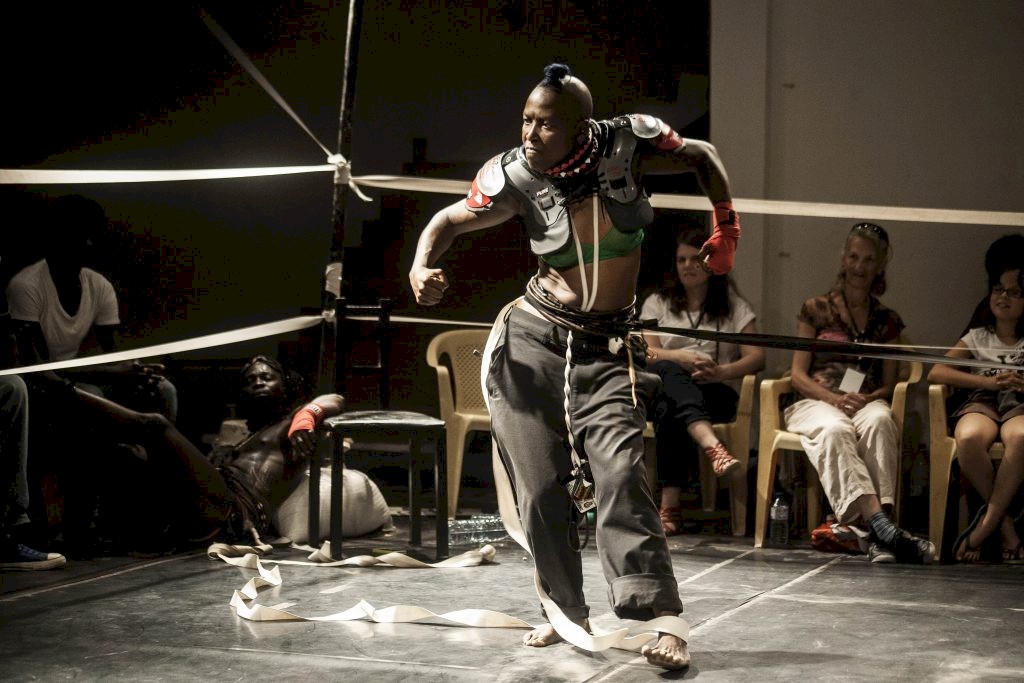 dance
FR 16.02.2018 20:30
SA 17.02.2018 20:30
A postcolonial boxing match. One thing remains clear: in this battle, no one can get away from their own skin.
Nora Chipaumire lost her father as a child and was subsequently raised by women. In Portrait of Myself As My Father, she thinks up an image of her father: an idealistic and idealizing, utopian reconstruction that takes place within the confines of a boxing ring. She attributes all the characteristics to her father that she presumes a black man should have. 'I wanted the most masculine, physical language possible, language of male spaces—or arenas—in which black men dominate.'
In Portrait of Myself As My Father, Chipaumire both celebrates and criticizes male presence and representation. The dancers in the boxing ring balance between a fight and a game, use stereotyped characteristics of black maleness and reveal a man who also embodies all men.
This choreographer and dancer looks at the African man through the lens of cultural traditions, through tradition versus modernity, colonialism, Christianity and a freedom struggle. She meticulously unravels how these themes influence African families and society at large.
Portrait of Myself As My Father is performed by Nora Chipaumire, who was born in Zimbabwe, Senegalese dancer Kaolack and Jamaican dancer Shamar Watt.
You might also like: