MIA #3 on light and camera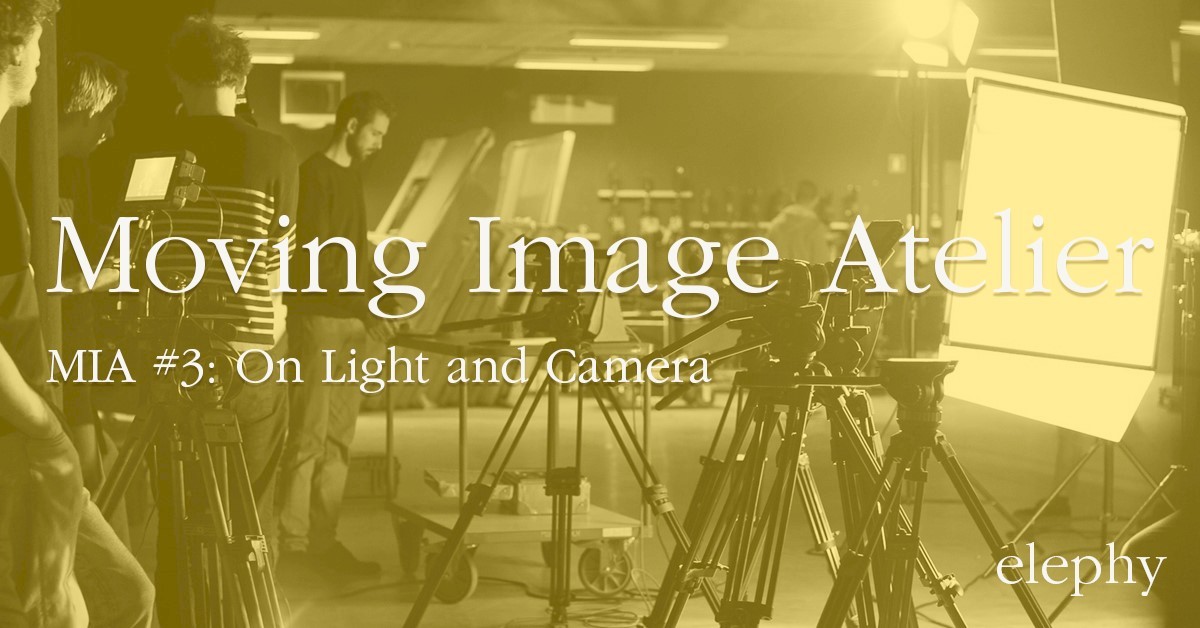 lecture
workshop
WE 11.12.2019 09:30 - 18:00
meeting room
€0 or €15 (more info and reservation via info@elephy.org before 01/12/2019)
A 1-day workshop for artists and filmmakers working alone or with small crews in the undefined territory between cinema and visual arts.
PROGRAMME
09:30 – 10:00 Introduction and overview
10:00 – 12:00 Presentation Margaret Salmon
12:00 – 13:00 Lunch _Paso a Paso_*
13:00 – 17:00 Hands on exercises in 2 break out groups
17.00 – 17:30 Reflection
MIA #3: Margaret Salmon and Noski Deville*
Moving Image Atelier (MIA) is a series of 1-day workshops for artists and filmmakers working alone or with small crews in the undefined territory between cinema and visual arts. Each workshop examines a specific technical dimension of audiovisual production, like image, sound, and editing, in order to strengthen artistic control and technical autonomy throughout the creative process. Participants will work with experienced practitioners with insight into the artistic process and artists with expertise in the technical dimensions of filmmaking. This third workshop will be followed by a screening and Q&A with Margaret Salmon as part of 'We Love You', a multidisciplinary programme on love beyond the romantic and the self at the Beursschouwburg.
During MIA #3: Margaret Salmon and Noski Deville will examine the creative and technical process of image making and the related (pre-) production workflows. Discussion topics are deciding on suitable cameras, lenses and film stock prior to shooting, artistic and technical decisions related to images, lighting, distance and movemnet, image sharpnes, framing strategies and working with a team and a focus puller, among others.
Margaret Salmon (born in 1975 in Suffern, New York) lives and works in Glasgow, Scotland. She creates filmic portraits that weave together poetry and ethnography. Focusing on individuals in their everyday activities, her films capture the minutiae of daily life and infuse them with gentle grandeur, touching upon universal human themes. Adapting techniques drawn from various cinematic movements, such as Cinema Vérité, the European Avant Garde and Italian Neo-Realism, Salmon's orchestrations of sound and image introduce a formal abstraction into the tradition of realist film. Margaret Salmon won the first Max Mara Art Prize for Women in 2006. Her work was shown at the Venice Biennale in 2007 and the Berlin Biennale in 2010 and was featured in individual exhibitions at Witte de With in Rotterdam and Whitechapel Gallery in London among others.
Noski Deville has worked as a Senior Lecturer on the Film Production Course at UCA for over 15 years sharing her working knowledge and expertise as a cinematographer and filmmaker. She is committed to education and training in film, and has lectured and technically tutored at many respected and influential institutions including Goldsmiths College of Art, Portsmouth University, The Slade School of Art, University of London, Sankofa Black Film & Video Workshop, and the London Filmmakers Co-Op. She has a long established and continuing career as a Cinematographer/Director of Photography, both within the commercial sector and in the field of Fine Art practice. She has worked with many high profile artists including Oscar winner, Steve McQueen and Turner Prize nominee, Isaac Julien, Jarman Award Nominee Alia Syed among others. In 2015 Noski won the Jules Wright Award for her extensive and long standing contribution to art as a cinematographer. MIA is conceived and organized by elephy.
The morning lecture is free. The afternoon workshop is 15€ (including a delicious lunch by Paso a Paso)*. There are limited places available. If you would like to join us, please drop us a line stating if you are a student, freshly graduated or professionally active by emailing info@elephy.org before 01/12/2019. Further, please note if you would like to join us only in the morning (excluding lunch and the afternoon workshop) or if you would like to participate in the full day. We will reply to your request in a timely manner (this might take up to a few weeks). For booking confirmations, we will send you a request for payment.
The workshop is a collaboration between invited speakers and elephy artists who also serve as moderators for each event.

Speakers: Margaret Salmon and Noski Deville
Language: English
You might also like: