architectures of violence
Ola Hassanain "There, is the city, and here, are my hands"
conversations
Ola Hassanain "There, is the city, and here, are my hands"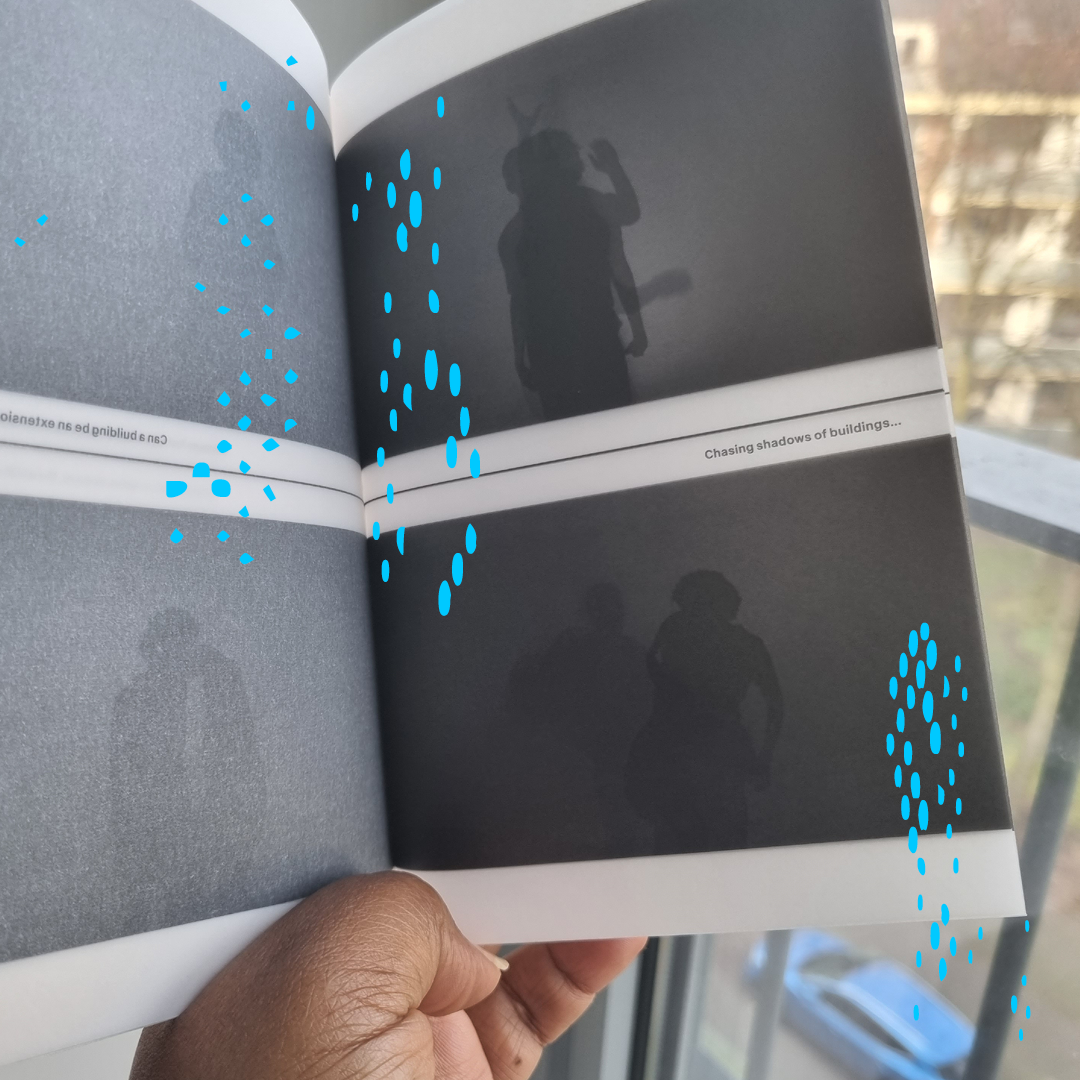 workshop
SA 18.02 14:00 - 18:00
How can we (better) talk about space?
How do we speak about space? How do we live in uninhabitable places? In this workshop, Ola Hassanain proposes an exercise to reposition the language of architecture through fiction. We are invited to construct narratives collectively based on experiences of lived and built environments as a way to rebuild a lexicon of "unemptied spaces".
Ola's practice engages a process of unearthing the violence rooted in the infrastructures of architecture and the colonial-imperialist imaginaries that it keeps emanating. The workshop digs into a sense of lacking agency over the built environment that surrounds and - to a certain extent - shapes us, and proposes fiction as an alternative tool for space-making.
"Making form – through building –has always been what people do, but with architectural discipline there is a foreclosure on making buildings (form) and thus presenting a constant interruption of our ecologies of being."
The workshop is open to everyone and no prior knowledge is required.
in English
Ola Hassanain is an architect, artist and researcher working between Sudan and The Netherlands. She trained her focus on the subtle politics of space—namely, how built spaces react to and reinforces violence from state entities, which in turn, creates a built environment that regulates the lives of those who inhabit it. Her most recent work explores an idea of "space as discourse," an expanded notion of space that encompasses political and environmental questions. Her work tries to develop a spatial vocabulary that follows how ruptures presented by 'political events' make it possible to aspire to new kinds of ecologies. Ola's development of critical spatial practice is partly informed by her post-academic training; an ongoing Rijksakademie residency, a BAK fellowship 2017-2018 and teaching in HKU University of the Arts Utrecht and Sandberg Institute amongst others.
You might also like: